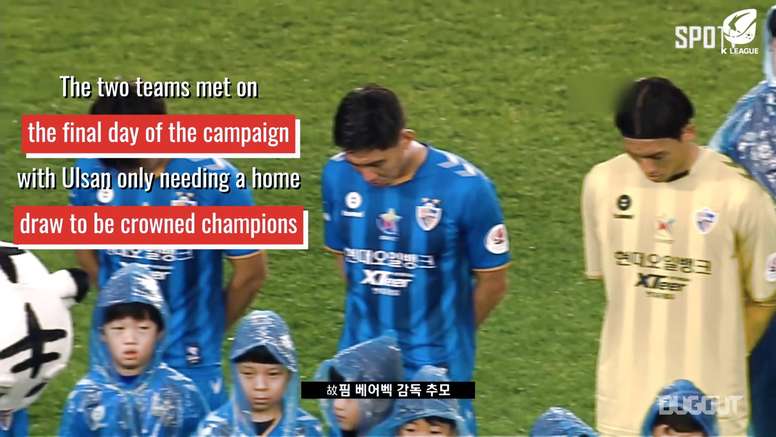 VIDEO: Ulsan miss out on K-League title after derby heartache
On the last day of the 2019 K-League season, Ulsan Hyundai hosted Pohang Steelers needing just a point to clinch the title. If they lost and Jeonbuk Motors won, Jeonbuk would be champions.
Things started badly for Ulsan as Wanderson put Pohang ahead after 28 minutes. Junior Negao then levelled nine minutes later, but then things went pearshaped after the interval. Iljutchenko put Pohang back in front and then Yong-joon's 88th minute goal meant Ulsan were losing 1-3. The game ended up finishing 1-4 after a 97th minute penalty.
Jeonbuk's 1-0 win over Gangwon meant Ulsan missed out on the league title when they looked set to do so. Check out the highlights in the link above!