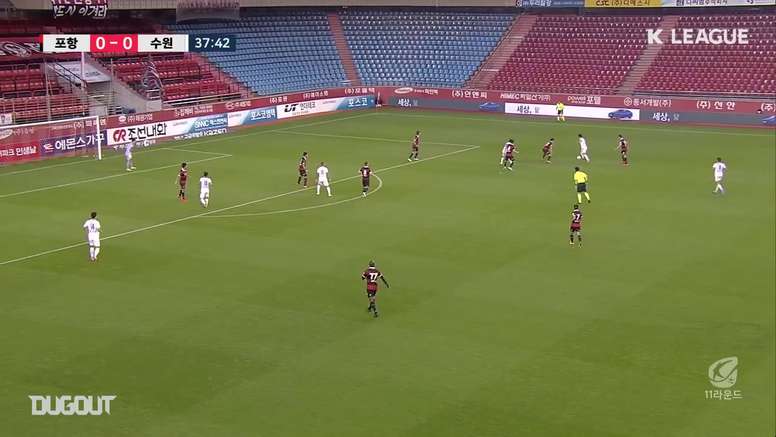 VIDEO: Taggart's goal for Suwon only enough for a draw at Pohang
Matchday 11 of the K-League continued on Saturday as Pohang hosted Suwon at the Pohang Steel Yard Stadium.
Suwon took the lead seven minutes before half-.time when Adam Taggart scored with a header. On the hour mark, Pohang equalised thanks to a goal from Song Min-Kyu and then Suwon thought they had got a winner with five minutes left, but Kim Min-Woo's goal was disallowed after a VAR review. Take a look at the match highlights in the video above!
Pohang are in 4th on 20 points while Suwon are in 8th on 10 points. Pohang's next match is at Seoul on Saturday while Suwon are at home to Seongnam the following day.