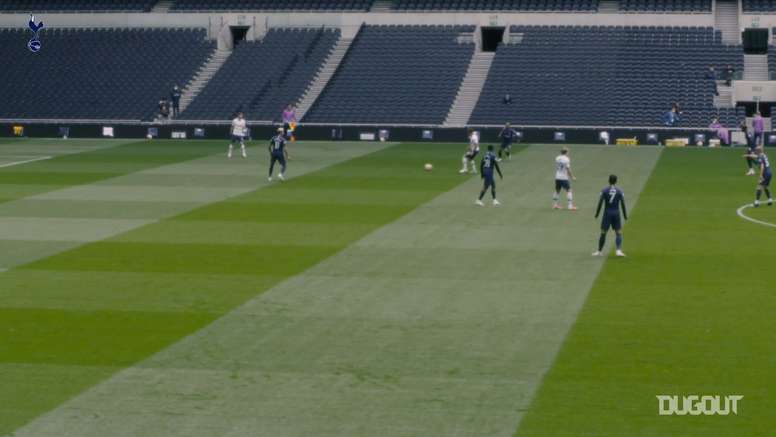 VIDEO: Spurs play training game
The Premier League was suspended back in the middle of March due to the coronavirus pandemic, but the action will resume on 17th June with Aston Villa v Sheffield United and Man City v Arsenal.
Jose Mourinho's Spurs side upped their preparations by planning an 11 v 11 training game at their own stadium to help them get used to playing matches in an empty stadium. The game, which saw the squad divided into two, was taken seriously and there was goals, shots which hit the woodwork and plenty of hard fought tackles as the players' competitive spirit was on show.
Tottenham are in eighth place on 41 points just two points off the Europa League and they will resume their season against Man Utd on Friday 19th June at 21:15 CET.