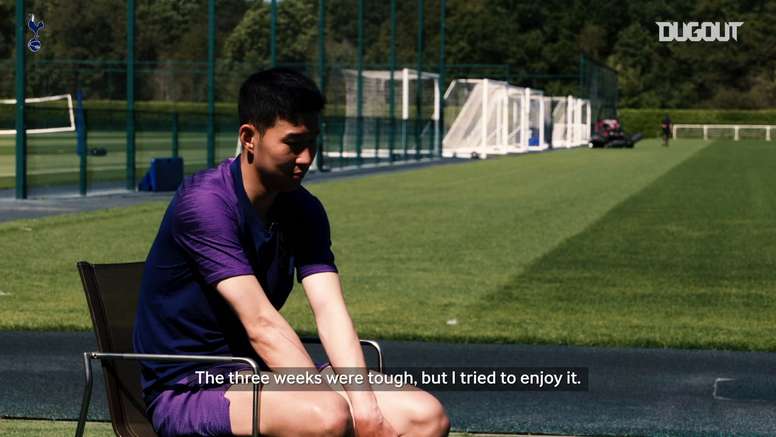 VIDEO: Son talks about his time doing military service
Son-Heung Min has taken advantage of the coronavirus break to do his military service in South Korea.
The Tottenham striker was excused from doing the full military service after winning the 2018 Asian Games, but he still had to do three weeks training.
In the video, he talks about what he did there, how he felt and how well he gets on with his Tottenham teammates.