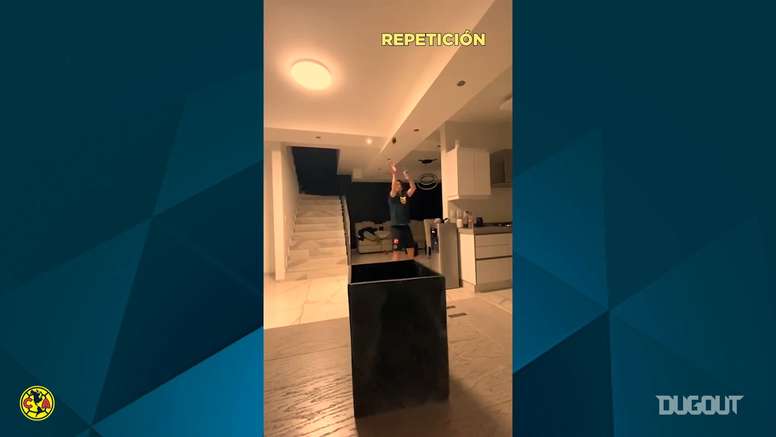 VIDEO: Round Three of Club América's #CalcetínChallenge
The Liga MX in Mexico has been halted due to the coronavirus and the Club America players have been getting up to some fun.
Four footballers have taken part in the latest installment of the Calcetin Challenge (sock challenge) which involves throwing pairs of socks into a basket. Who has the most accurate arm? Check it out for yourself in the link below!