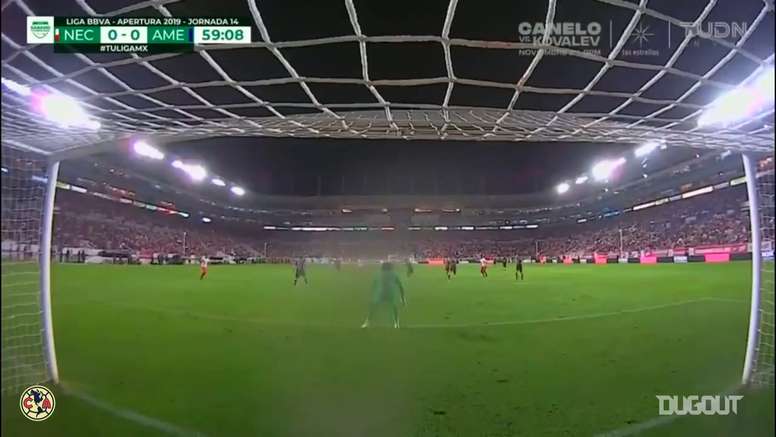 VIDEO: Ochoa's left handed saves v Necaxa and Cruz Azul
What a player Ochoa is. He has spent years playing for top clubs all over the world.
He made these great saves with his left hand against Cruz Azul and Necaxa. Cruz Azul currently share the Estadio Azteca with Ochoa's club América, while Necaxa are based in Aguascalientes.
Ochoa has played 316 matches and conceded 408 goals for Club América. He has also had spells at Ajaccio, Granada, and Malaga.