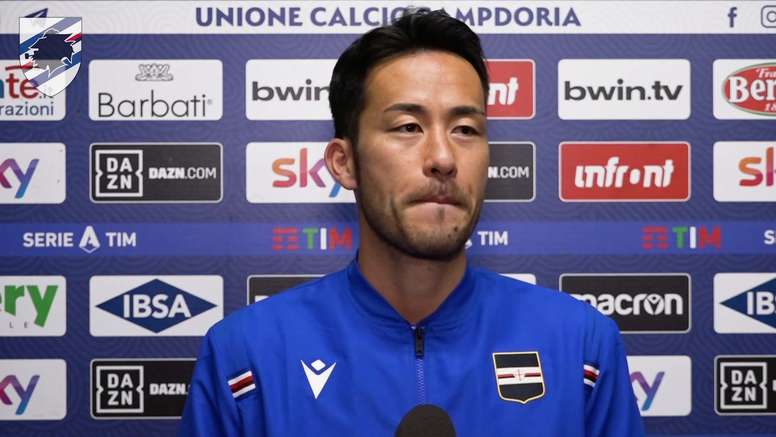 VIDEO: Maya Yoshida on Sampdoria's draw with Genoa
Maya Yoshida plays as a central defender for Sampdoria and he recently played in the big derby versus Genoa.
Sampdoria took the lead after 23 minutes through Czech international Jakub Jankto and Genoa levelled five minutes later thanks to Gianluca Scamacca. There were no further goals and the game ended 1-1. The former Southampton player was playing in his first Genoa derby and have a listen to his post match comments in the video above!
Sampdoria are in 10th on 10 points at the moment while Genoa are in 18th on just five points.