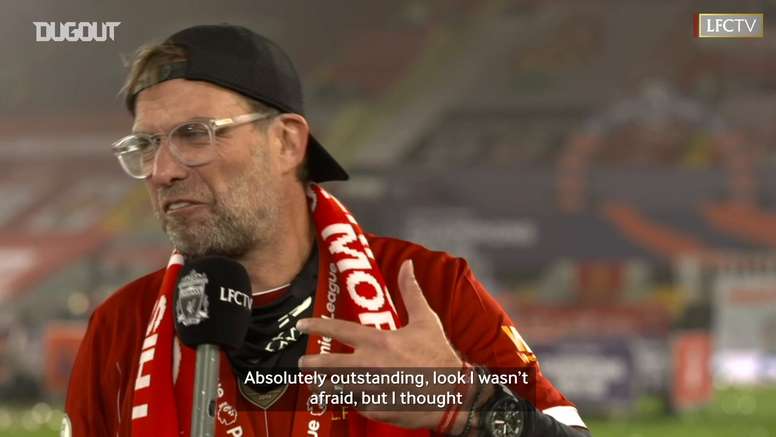 VIDEO: Klopp delighted after lifting Premier League trophy
Liverpool won the Premier League with ease after a sensational season. They dominated from start to finish.
The Reds ended the campaign on 99 points, 18 clear of second placed Man City. They won 32 matches, drew three and lost three. However, their first loss did not come until 29th February when the league was almost sewned up.
Manager Jurgen Klopp was absolutely delighted at winning the league and have a listen to his comments in the video above!