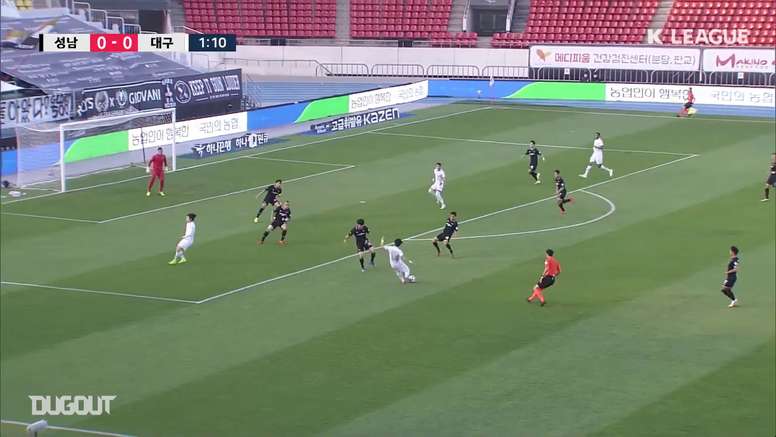 VIDEO: Headers give Daegu first win of season
Matchday 5 from the K-League continued on Sunday as Seongnam hosted Daegu at the Tancheon Stadium.
It was goalless in the first half, but then the home side were awarded a penalty in the 58th minute. Yang Dong-Hyen made no mistake and Seongnam hit the front. 10 minutes later, Edgar levelled for Daegu and then in the 74th minute, Jeong Tae-Wook struck to give Daegu their first win of the season. Check out the highlights in the video above!
Daegu move up to 8th on six points while Seongnam remain 4th on eight points. Seongnam travel to Ulsan on Saturday in their next fixture while Daegu host Seoul the following day.