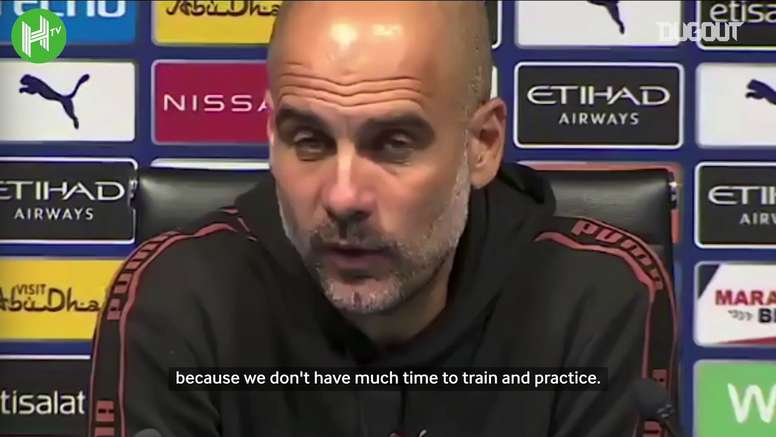 VIDEO: Guardiola feels the strain of congested calendar
Watch as Pep Guardiola speaks frankly about how the congested football calendar has left him enjoying football less.
The congested English calendar has long been criticised by Pep since his arrival in the Premier League with Manchester City in 2016. The coronavirus pandemic has only made the problem worse, as clubs are forced to fit a full calendar of games into a season two months shorter. Some had called for the EFL Cup to be cancelled for a year as a result, but the EFL refused.
Manchester City have been forced to play a staggering 5 games in 12 days before the international break, with a Premier League clash against Leicester on Sunday evening and the next round of the EFL Cup against just two days later before travelling to Elland Road for more league action on 3rd October.