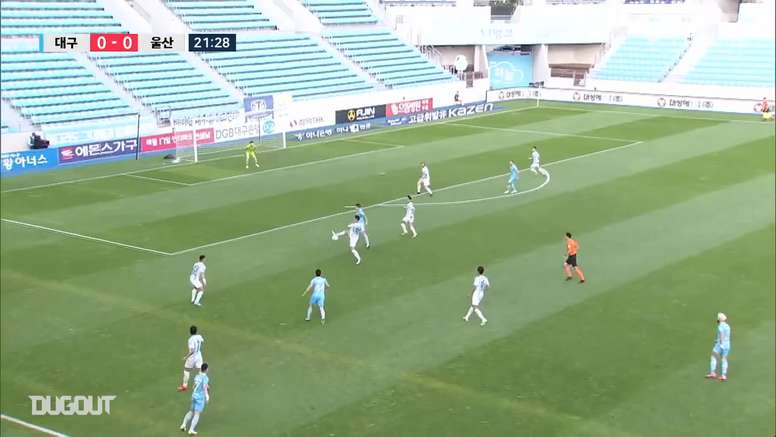 VIDEO: Daegu 2-2 Ulsan: Park Han-bin goal provides title race twist
Park Han-Bin equalised in the 91st minute for Daegu in a massive blow for Ulsan as their lead at the top of the K-League is now just on goal difference.
Cesinha had opened the scoring for Daegu but goals from Júnior Negrao and Kim Tae-Hwan either side of the break had it looking like the side at the top of the league would stretch their advantage to two points.
That chance slipped through their hands though, and they'll be left wondering how they dropped points in a game where they dominated, with more than 60% possession.