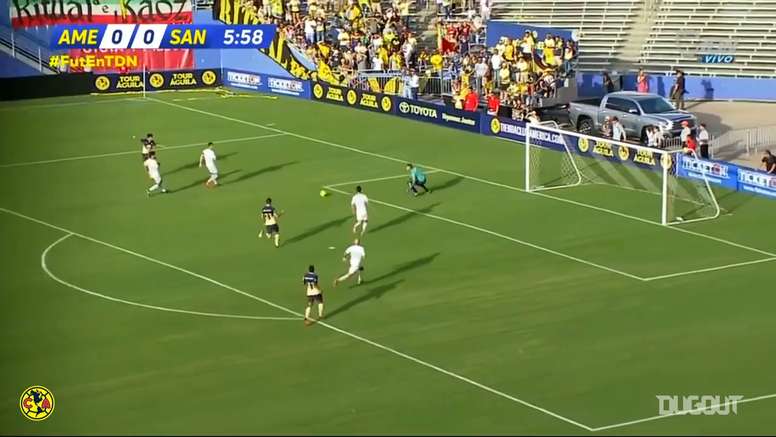 VIDEO: Club América's 3-0 win v Santos in 2018
Club America faced Santos in a friendly game in Dallas exactly two years ago at the AT and T stadium.
In the 14th minute, Jeremy Menez put America ahead in the 14th minute from the penalty spot. Then, 31 minutes later, Henry Martin made it 2-0 for the Mexican outfit and four minutes later, Cecilio Dominguez made it 3-0 in the 48th minute to seal the victory. Check out the highlights of the match in the video above!