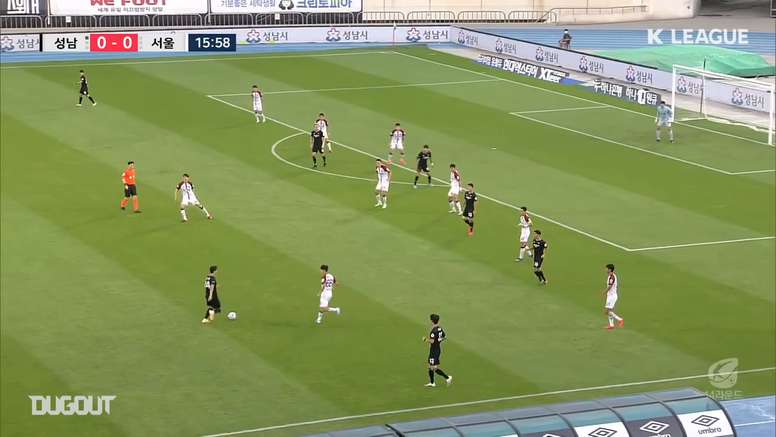 VIDEO: Clinical Yun Ju-tae snaps five-game winless run for Seoul
Matchday 14 of the K-League began on Saturday as Seongnam faced Seoul at the Tancheon Stadium.
Seoul took the lead in the 27th minute through Yun Ju-Tae in the 27th minute, but Kis levelled right on half-time for Seongnam. Seoul then scored the winner 19 minutes from time when Yun Ju-Tae got his second of the game.
Seongnam are in 9th on 14 points and Seoul are in 11th on 13 points. Seongnam travel to Incheon on Sunday while Seoul host Gangwon on Friday.