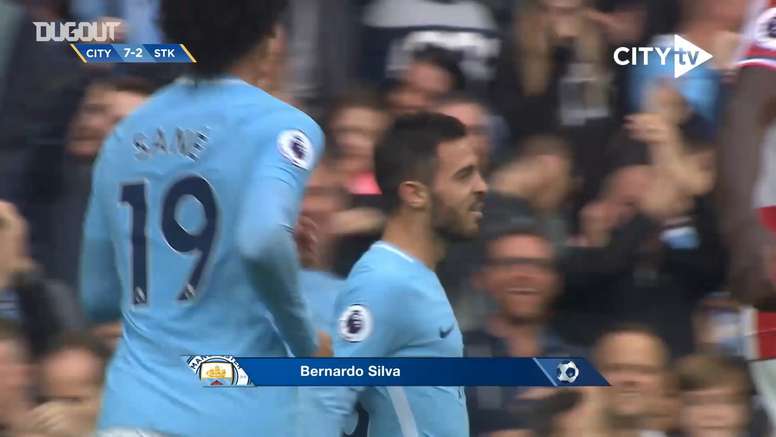 VIDEO: Bernardo Silva's first goal with Manchester City
Watch Portuguese superstar Bernado Silva's first-ever goal for Manchester City.
He signed back in Summer 2017 from Monaco for 50 million euros, an eye-catching fee for an unproven talent at the time.
But Bernado quickly proved his worth and has now developed into one of Pep's key men, scoring 30 goals and getting 35 assists in his 158 games for the club.