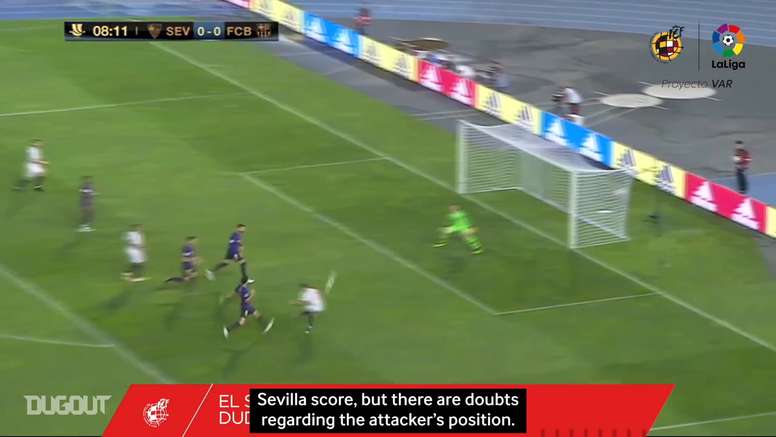 VIDEO: Behind the scenes of VAR's debut in Spanish football
VAR was used for the first time in Spanish football in August 2018 when Barcelona faced Sevilla in the Spanish Super Cup in Tangiers, Morocco.
The match was played as a one-off tie for the first time and Sevilla thought they had scored after nine minutes, but the flag was up for offside. VAR Alejandro Hernandez Hernandez spotted that Sarabia was not offside and the goal was given. Listen to the audio footage from the first VAR check in Spanish football history in the video above!
Barcelona went on to win the game though as Gerard Pique levelled in the 42nd minute and then Ousmane Dembele won it for the Catalans in the 78th minute.