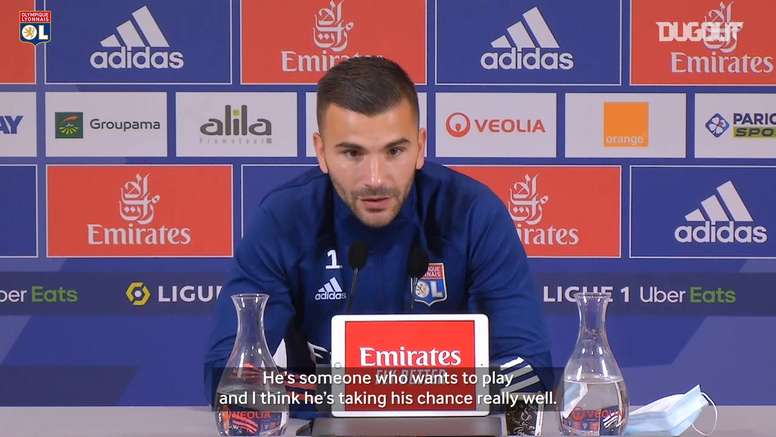 VIDEO: Anthony Lopes on Sinaly : He's someone who wants to play
Watch as Anthony Lopes addresses the press in the postmatch press conference ahead of Lyon's game.
They beat St-Étenne on Sunday night after drawing 1-1 with Lille last time out in Ligue 1.
Sinaly and Benlamri both arrived in Lyon this season and Lopes says that they have settled in well.