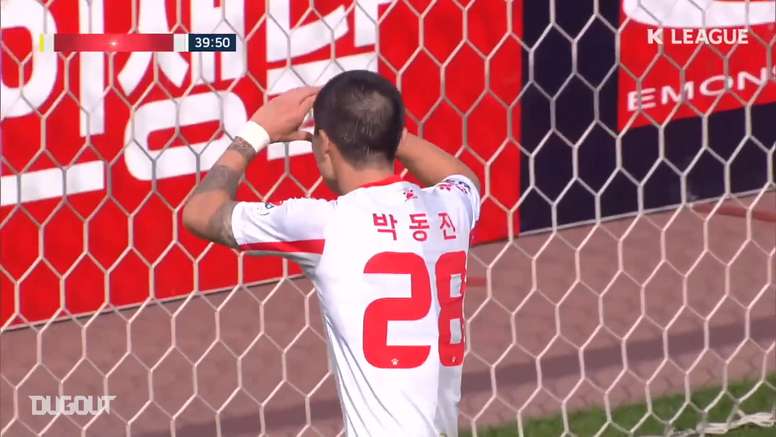 VIDEO: All K League Round 26 goals
Matchday 26 of the K-League took place last weekend. It was the penultimate matchday of the season. There were 15 goals across the six matches.
In the Championship half, Jeonbuk won at Ulsan in the battle of the top two which means Jeonbuk just need a point on the last day to win the title. If they lose then Ulsan will take the title with a win. Daegu defeated Pohang in a game which saw five goals while Sangju Sangmu won 0-1 at Gwangju.
In the relegation half, Seongnam got a huge 1-2 win at Suwon, Gangwon drew at Seoul and Incheon's fightback against Busan sees the former in with a chance of pulling off the great escape. Incheon, Busan and Seongnam are fighting to avoid the relegation place and even though Incheon currently occupy bottom spot, their destiny is in their own hands as the other two sides face each other. Incheon stay up with a win or even a draw if there is a winner in the other game, Busan stay up with a draw while Seongnam must match Incheon's result.
Take a look at all the goals in the video above!