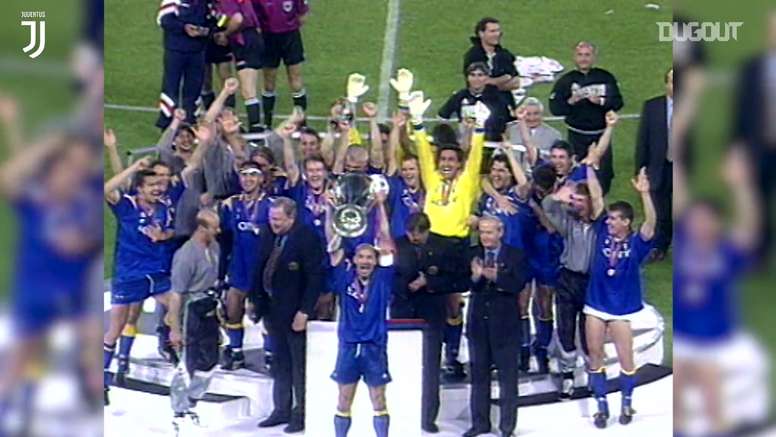 VIDEO: All Juventus' Champions League Goals 1995-96
Juventus won the Champions League on this day in 1996 after beating Ajax in the final.
After topping a group that included Dortmund, Bucharest, and Rangers, they knocked out Real Madrid 2-1 on aggregate in the quarter-finals. They then put out Nantes, before beating Ajax on penalties in the final after a 1-1 draw.
Watch all the goals of their Champions League journey below.