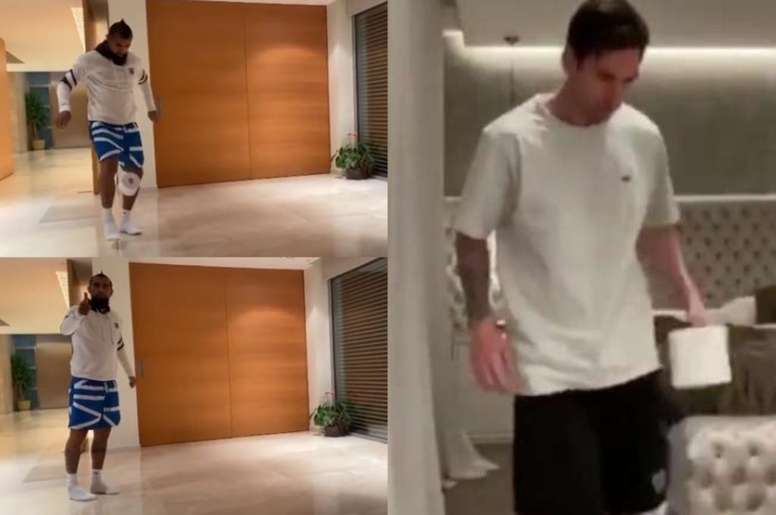 Vidal shows Messi up in 10 touches challenge
For several days, players all over the world have been stirring things between them which involves doing keepy ups with toilet roll as if it was a ball.
And during the confinement for the pandemic, all types of games are coming out, like this curious 10 touches challenge, which big stars have taken part in, such as Leo Messi.
Messi challenged his Barca teammate Arturo Vidal, and the Chilean, as was expected, accepted. However, Vidal took the challenge one step further and elaborated a better version that the Argentine will be sure not to take long in wanting to try.
March 19, 2020
"Leo Messi, Jordi Alba, Luis Suárez and all those who have challenged me, I leave it more difficult for them", Arturo Vidal published on his official Instagram account, after basketing the paper roll inside a small toy shopping cart.
March 20, 2020