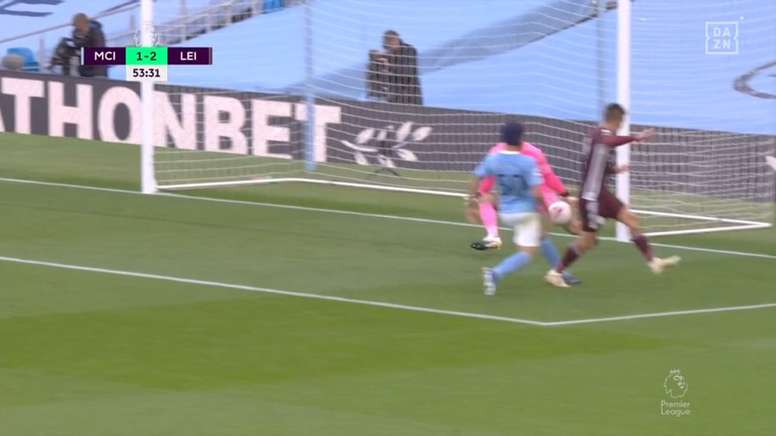 Vardy completes hat-trick with work of art and another penalty
Jamie Vardy gave another exhibition for the history of the Premier League. The Leicester player single-handedly turned around the match with a hat-trick that put the game to bed.
The great goal from City was cancelled out by the Leicester striker when he made it 1-1 from the penalty spot.
But the start of the second half was awesome for the Englishman. In the 53rd minute, Vardy left his best gesture of the match when beating Ederson with a back-heel in the box after an assist from Castagne.
Not satisfied with that, he took another penalty five minutes later. He didn't miss and made it 1-3 in the 58th minute for a Leicester that continue to dream, at least, about getting close to that unforgettable season of 2016.
September 27, 2020" async>