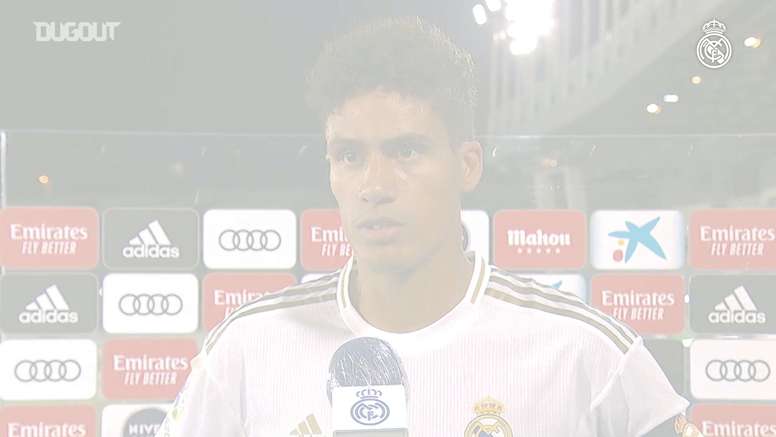 Varane: 'We don't control VAR'
Varane, without Sergio Ramos at his side, formed the centre of defence with Militao against Alaves in a match that Real Madrid managed to save thanks to goals from Karim Benzema and Marco Asensio.
A further penalty to a full-back, in this case to Ferland Mendy, opened the way for Real Madrid's triumph. "The noise outside doesn't matter to us, we are focused on winning the games and giving our all on the pitch, VAR is now in football and we don't control it. Only the efforts and the attitude on the pitch," he said on 'Movistar+'.
Varane highlighted the good moment that Real Madrid is having. "We are happy with the run. We are going to continue working focused on our goal, there are three finals left and we are going to give everything to win La Liga".
"It was important to keep winning, having clean sheets gives us a lot of confidence. It is because of the work of the whole team, we are doing well, with the whole team plugged in with the clear objective. We have to continue this positive dynamic in the three matches that remain," he added.
Despite the loss of important players such as Sergio Ramos, Dani Carvajal and Marcelo, Zinedine Zidane's team maintained their defensive stance. "We have a strong and good group with very talented players. We have the confidence of the coach, we work together on the pitch to be solid. It wasn't our best game, but we're moving forward and not conceding goals is a good thing for us.