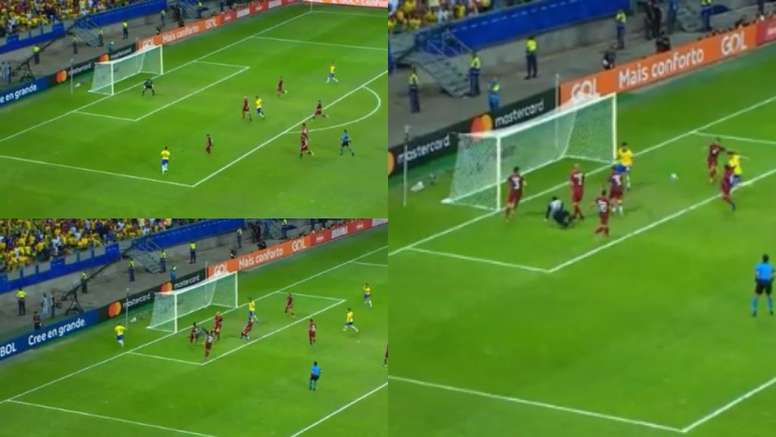 VAR strikes again! Firmino ruins Everton's great move
Julio Bascunan, the referee of the Brazil v Venezuela match, used the VAR for the second time to disallow a Brazil goal.
It was in the 88th minute, in one of the host's last chances to get a victory against the 'Vinotinto', who had a great match in defence.
The ball fell to Everton in the 87th minute on the left hand side, he dribbled past an opponent and cut the ball back. After ricocheting off a defender, the ball fell to Coutinho, who hit the ball home.
However, after a VAR check, replays showed Coutinho's shot took a nick off Firmino who was in an offside position. That meant the goal was again disallowed.