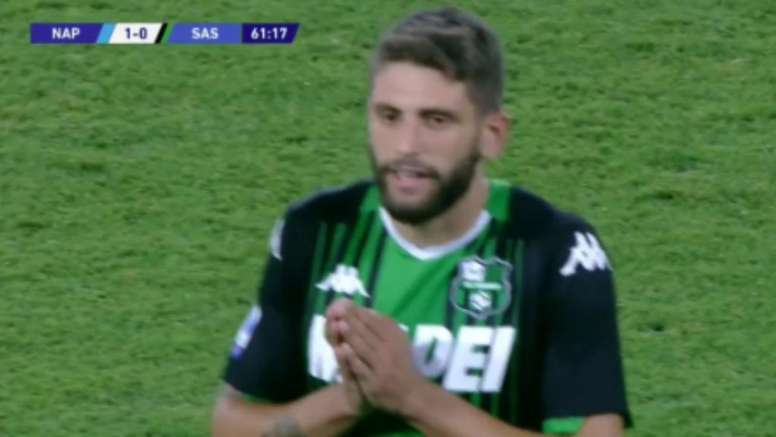 VAR hates Sassuolo: four goals taken away in 30 minutes!
Technology became part of football to help the referee and make the game fairer. Even though it sometimes makes mistakes, Saturday's match between Napoli and Sassuolo was a great advert for VAR.
In the Serie A clash, Sassuolo were on the wrong end of many VAR decisions. That said, all the calls were correct.
Roberto de Zerbi's men saw how the VAR disallowed four goals for them in the space of half an hour (from 31st to 61st minute).
Djuricic scored twice in the 31st and 37th minutes, but the VAR detected offside.
In the second half, Caputo and Berardi had goals taken away in the 49th and 61st minutes for the same reason. Four times Sassuolo thought they had made it 1-1, but the VAR had other ideas.