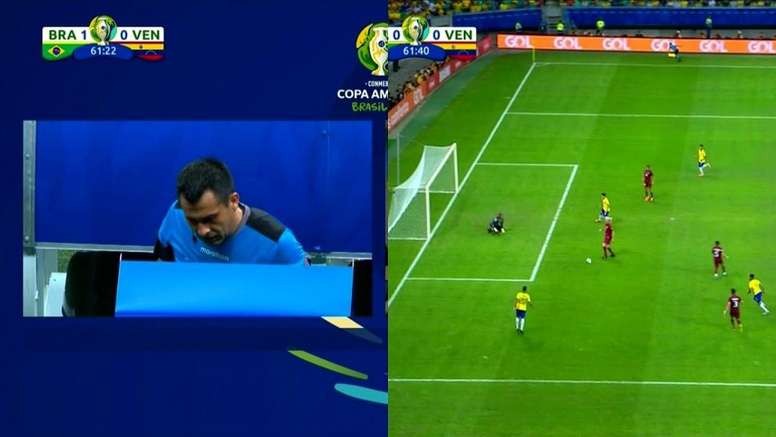 VAR and Firmino deprive Jesus of his goal
Brazil tried to break down the Venezuela defnece. The 'Vinotinto', coached by Dudamel, were very ordered in defence.
Such is the case that in the 60th minute, Brazil managed to break down the Venezuela defence, but the referee disallowed Gabriel Jesus' goal because Firmino was offside.
The goal was given initially, but the VAR let the referee know and he went to review it on the pitchside monitor, After reviewing the play, the referee disallowed the goal.