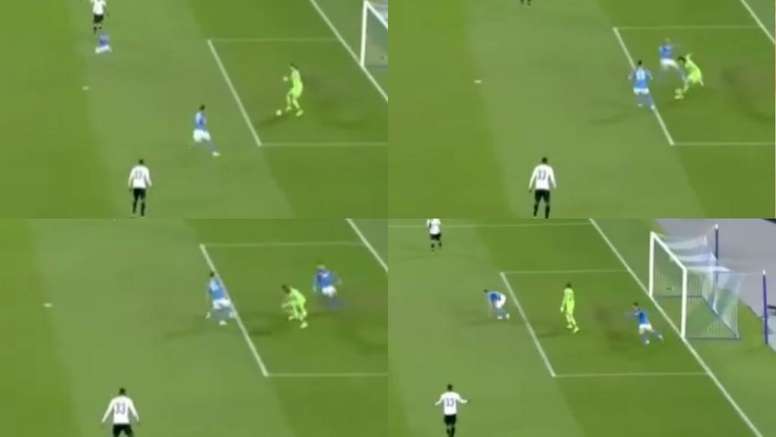 Vandevoordt makes UCL debut with inconceivable error!
The day itself was going to be unforgettable. His name was already going to be above Buffon and Casillas, great players of the competition. But his historic day could not start worse after a mistake.
The passage of play that hammered the young Belgian's head on his debut was inconceivable. Lucumí passed him the ball so he could clear it up the park. Despite pressure from Milik and Mertens, Vandevoordt didn't want to kick it up the park.
He controlled it and tried to do a stepover between them. Huge error, because he didn't connect well, the ball slipped from his right foot and Milik, at ease, did not miss his gift.
The 1-0 left a face of circumstances in the young Belgian's goal, who 'celebrated' in a very unorthodox way the day that put him above several legends.
To date, Mile Svilar, from Benfica, was the youngest player to make his debut in goals. The emergence of the new precocious talent leaves Iker Casillas in third place.
Twenty-three minutes later, the Pole scored his second goal, although on that occasion Milik finished off at close range with little to do on the part of the Belgian goalkeeper.
But the nightmare would continue slowly before the break when he went out to prevent Callejón scoring. But Vandevoordt arrived late, took the Spaniard out and conceded a penalty. He received a yellow and couldn't save it and Milik got his hat trick.