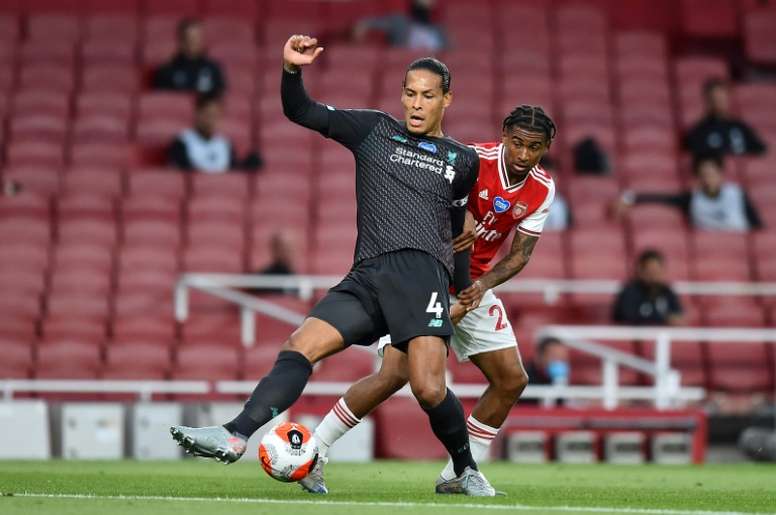 Van Dijk recognises his mistake: "I admit my guilt"
It's not normal to see Van Dijk make mistakes, but in the Liverpool-Arsenal game he made one that cost his team a goal. He lost the ball in defence and the Gunners had it very easy for Lacazette to beat him and score. After the match, the defender was self-critical.
"The Arsenal goals were a gift from us. If you concede so many, including myself, you get what you deserve. Goals like that shouldn't happen and they happened to us twice. I'm taking the blame, of course. I'm taking it like a man and moving on," he said.
"We can't blame it on the fact that we're already champions and then we've taken a well-deserved break. We've had a fantastic season, but next week a 30-year wait will be over," added the defender, adding his assessment of the overall performance of the course.
He was not the only one who was self-critical. Several of his colleagues, on social media such as Twitter, shared their thoughts. Most were disappointed, but he remembered the league championship as the most important thing despite the hard fall.