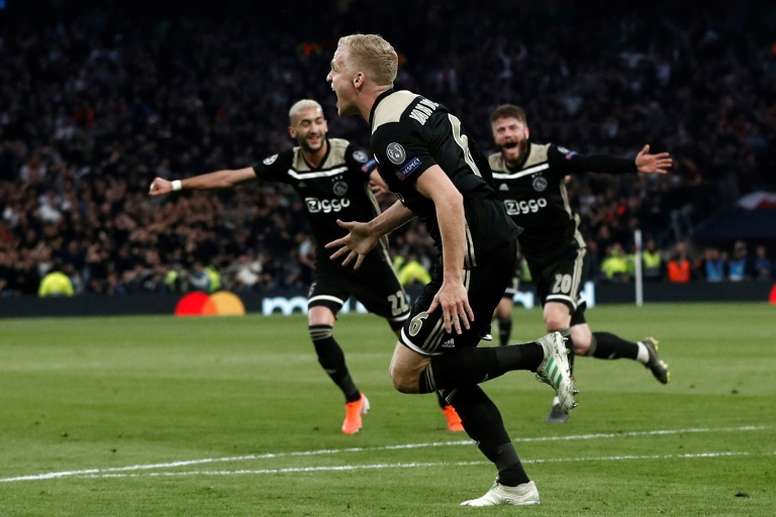 Van de Beek will stay, at least until the end of the season
The 22-year-old footballer is still receiving interest, but he doesn't see himself away from Amsterdam at the moment, as he stated in some recent declarations with the 'Daily Mail'.
"I've said it before and I will say it again: I will stay at Ajax this season. We will see in the summer if I leave the team or if I stay on for another year more," he stated.
In addition, Van de Beek remarked that "the reports about Real Madrid or Manchester United are a good sign, but they are not important right now". In this way, the Dutch made it clear about this short-term future.
The Whites interest in the Ajax player lost force after Fede Valverde's rise in midfield. The Uruguayan is now one of Zidane's most important men.
Meanwhile, Van de Beek also shut down interest from Manchester United in the last few hours, so the Red Devils will have to cross the Dutchman off their list for possible replacement for Pogba, in case he leaves Old Trafford.