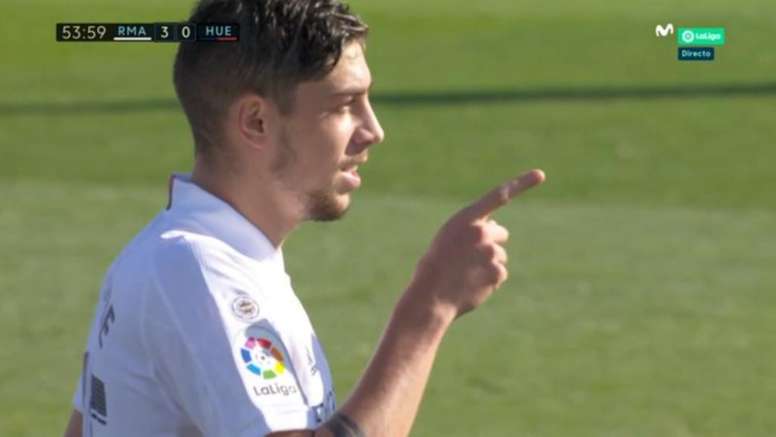 Valverde in form: equalled Benzema as Madrid top scorer
With the score at 2-0 at the break, Real Madrid went in at half-time with the intention of keeping their foot on the accelerator. And Fede Valverde translated this Madrid impetus into a new goal.
The Uruguayan scored from a Karim Benzema cross from the left to volley past Andrés Fernández and make it 3-0.
Before, Eden Hazard opened the scoring with a shot on goal from far out and the French striker himself increased Madrid's advantage after an assist from Lucas Vázquez.
With the goal scored against SD Huesca, Fede Valverde, with three goals, equalled Karim Benzema at the top of Madrid's top scorers. However, Benzema moved top on his own right with the fourth.
October 31, 2020