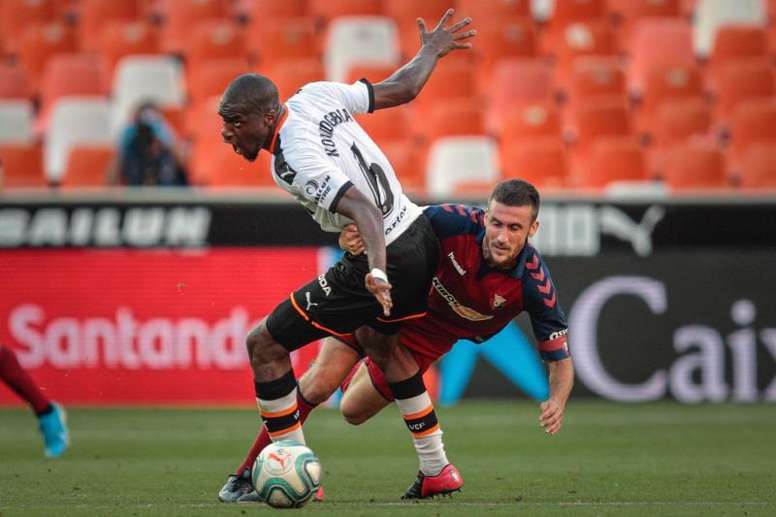 Valencia will punish Kondogbia for criticising Murthy
Valencia have seen it fit to punish French midfielder Geoffrey Kondogbia after concluding that he broke the club's behavioural code when publicly accusing president Anil Murthy of having cheated him. However, they do want the player back and for Javi Gracia to be able to count on him as normal.
Sources close to Valencia confirmed to 'EFE' that the player will be punished, "as outlined in the internal rules, as appropriate", but emphasised that although there will be some kind of sanction, the case be resolved "internally".
It will be done "alongside" work "to get the player back" that will start with making him aware that "he will not leave" the team as originally proposed by Atletico. They had planned on loaning him out with no option to buy but the team now say that "no clubs would accept the deal in times like this".
At Valencia, they are confident that "once the anger wears off", Kondogbia will continue to perform professionally, in the same way that they recall other players from other teams who also wanted to leave this summer.
The Frenchman insists that he is "a long-standing club asset" that won't be missed.