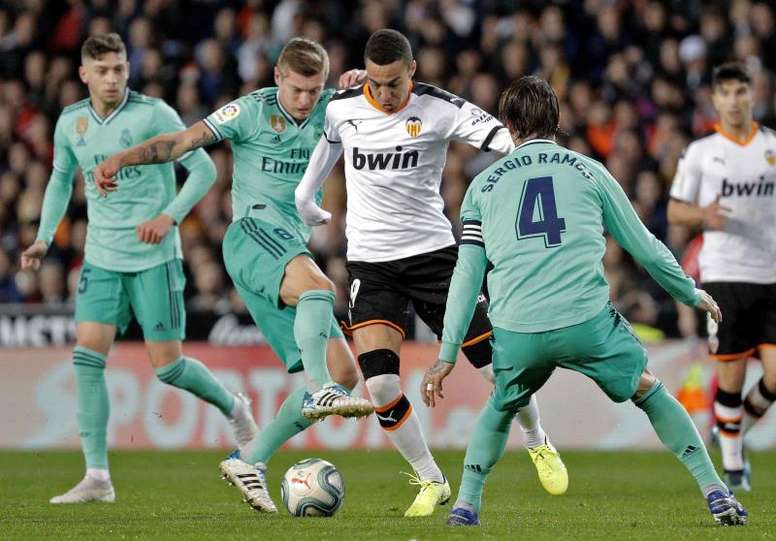 Valencia travel to Barcelona to finalize Rodrigo's transfer
Negotiations between Valencia and Barcelona have already begun. The Catalan club is looking for a striker and would be one step closer to tying Rodrigo up.
Superdeporte' claims that Anil Murthy, Valencia president, would have set off for Barcelona together with Jorge Mendes, Rodrigo's agent. Both are reportedly already in Barcelona to finalize the details of his transfer.
The negotiations are seemingly quite advanced. That, at least, is what this source deduces from Jorge Mendes' presence in Barcelona.
It remains to be seen what formula will be used by Barça to tie Rodrigo if his transfer is confirmed. There has been speculation about the transfer, as some claim it could also be a loan with with or without an option to buy. Other sources claim other players could also be included in order to cheapen the operation.
Meanwhile, uncertainty has once again become Rodrigo's best friend. As happened in the summer with Atletico, the striker wonders what will become of him when the market closes.
Atletico fought for his transfer during half a summer and when the curtain came down on the summer market, Rodrigo remained at Valencia. The agreement between the clubs never came... Now we will have to see if Rodrigo relives the same experience or if, this time, he leaves Mestalla.