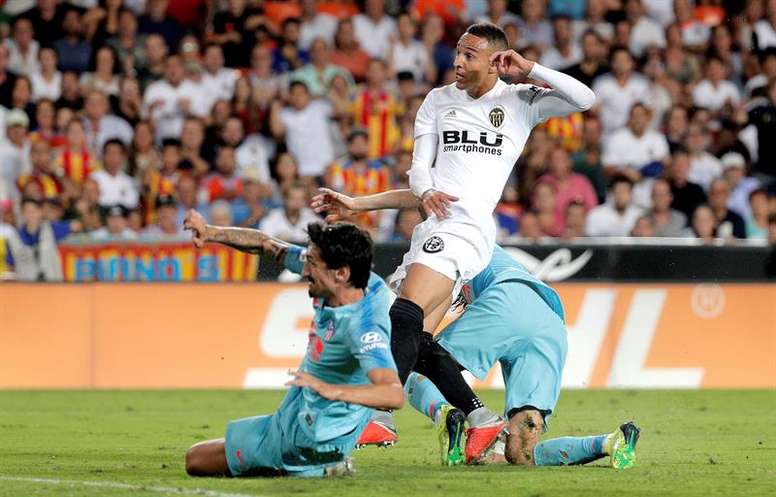 Valencia are resigned to losing Rodrigo
The cited media outlet stats that Valencia understand that sooner or later, Rodrigo will go to Atletico Madrid. His departure is a given.
From 2nd September, Valencia will not have Rodrigo in their ranks. Los Che are resigned to the fact that Atletico will pay for him and sign the striker. It would be a surprise if that did not happen.
In fact, according to 'Marca', Valencia are working on finding a substitute for him. They apparently already have a document with various people who could replace Rodrigo.
Valencia will be up against a problem if, as they seemd to have accepted, Rodrigo leaves for Atletico. Signing a striker with guarantees when the market is closing soon is going to become expensive. Even more so, taking into account that the clubs know that Valencia need a striker.
Atletico Madrid also seem convinced about Rodrigo's arrival and the Spaniard will arrive and serve as competition for Costa and Morata.