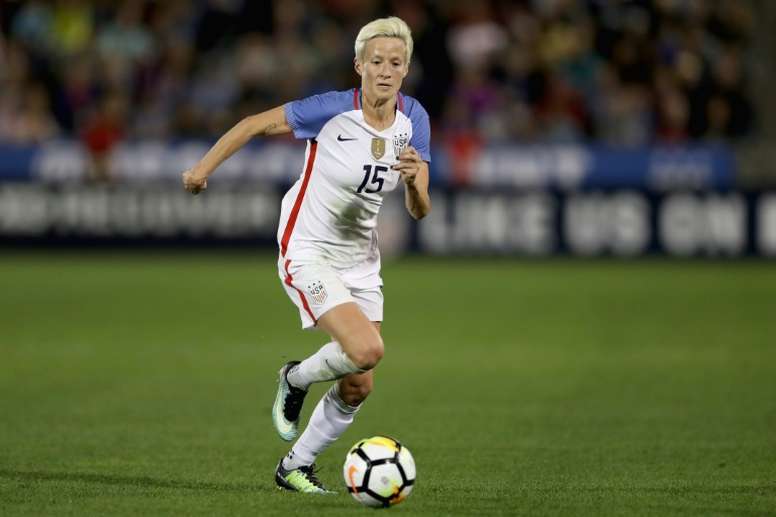 USA women's captain planning Trump protest
United States will be one of the countries to contest the Women's World Cup in France which gets underway on 7th June. Megan Rapinoe will captain the American side.
The US player gave an interview for 'Yahoo Sports' in which she wanted to show her discontent with Donald Trump and his politics.
"I probably won't put my hand on my heart. I will probably never sing the national anthem again", she confirmed.
"I feel like it's kind of defiance in and of itself to just be who I am and wear the jersey, and represent it," Rapinoe told the website. "Because I'm as talented as I am, I get to be here, you don't get to tell me if I can be here or not. So it's kind of a good 'F you' to any sort of inequality or bad sentiments that the administration might have towards people who don't look exactly like him", she added.
"God help us if we all looked like him. Scary. Really scary. Ahh, disturbing", she commented, also stating that she sees herself as a "walking protest".
The player, a member of various organisations for the defence of social rights, left her stance clear: "I guess that, as a woman and a lesbian, I feel real empathy with regards to people who aren't in a dominating position".