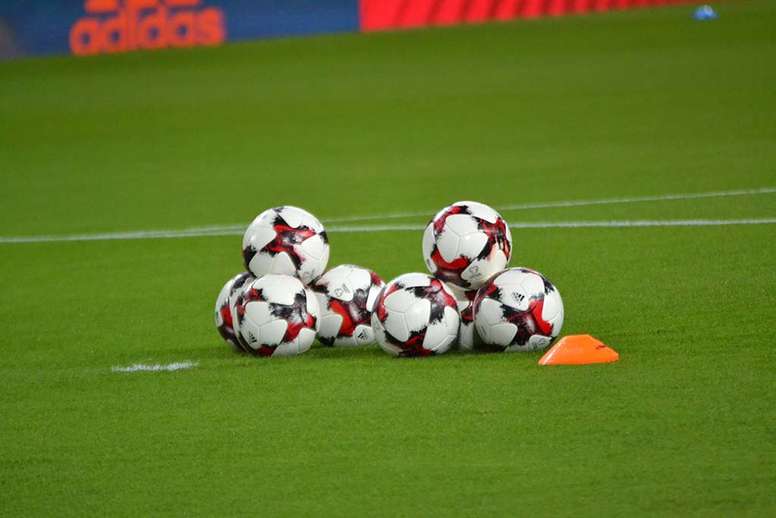 US States Realize Online Sports Betting Potential After Long Closures
The reasons behind the move have been different. Some lawmakers have cited safety and health concerns whereas others were more realistic to the falling revenues for the state, looking for alternative sources of funding instead.
With the public purse shrinking and the federal government stepping in to offer relief funding, states have realized that the best way to alleviate the situation would be to find more money, hence where sports betting comes in.
Legislative Push for Sports Betting Begins in 2020
While the future of most sports betting competition was a big what-if for most of the first part of 2020, sports betting leagues have been able to return.
The NFL has kicked in with all franchises coming back to play, even though the American Gaming Association (AGA) expects only 33.2 million sports bettors this year, below the 40 million who placed a wager during the 2019/20 season.
Meanwhile, the NBA and NHL have been able to restore their seasons, and we sports fans were excited to welcome the leagues back. They have since transitioned into the playoffs, shaving off a number of teams.
In any event, the return of sports leagues has been a success, especially in the circumstances of a global pandemic. All organizations introduced enhanced safety measures and protocols, but even then, many athletes have simply opted out of playing this year.
Emboldened by the interest in sports and sports organizations' ability to handle the crisis, legislators from across the United States have been pushing for the introduction of working sports wagering legislation.
Massachusetts' is one of the states to have tried and introduced sports betting, Julie Moraine from GamblingNews reported in August. However, the state will need to iron out a few wrinkles before the legislation can pass the State Senate, which has objected to language involving collegiate sports betting.
California's State Sen. Bill Dodd and Assemblyman Adam Gray also restarted the legislation push for the Sunny State's sports betting industry in July, and they are trying to put the question up on the November ballot.
How Much Can States Benefit from Sports Betting Legislation?
Sports betting is by no means a panacea for ailing state finances. However, the additional revenue collected from states will certainly prove some help. The argument is understandable.
Even today, the unlicensed sports betting industry generates billions of dollars every year.
In fact, according to CNBC, $150 billion is bet illegally on various sports betting contests in the United States. This means that states are missing on a significant chunk of that revenue, and the wagering is happening anyway.
In real terms, states will have a different benefit from legalizing sports betting, but even in terms of upfront payments, a state that has just legalized their industry can expect a decent revenue jab.
Licensing fees can vary from $2 million to $10 million in most of the 20 states that have legalized wagering so far. Conversely, some states go with much lower licensing fees, such as $100,000, but they make up for it by charging a solid 15% - 24% tax on sportsbooks revenues.
Of course, most legislators are aware of how calculating tax works. When sports betting was only getting started after May 2018, most lawmakers thought that they would be privy to 15% of the entire revenue.
However, sportsbooks usually pay back around 90-95% of the total handle back to bettors. In other words, only the revenue, which constitutes the difference, is subject to tax. This considerably reduces the amount states can claim, but most states have agreed that sports betting is likely to be a perpetual source of revenue.
It has been so for over 30 years now for many offshore operators, and the United States is mostly keen on bringing what revenue it can home. This is doubly more important in the context of falling taxes this year.
Mobile Betting Still Not Endorsed in Full, But Things Are Changing
One contentious point has been mobile betting. With most states voting for the legalization of sports betting, the issue of whether to allow mobile wagering has remained a perpetual source of division.
Most lawmakers weren't convinced that consumers would be fully protected, but companies have been able to demonstrate that the so-called geolocation works and it makes sure that players may only play within licensed jurisdictions.
Mobile betting is allowed across the United States presently, but only in a few states. In Pennsylvania and New Jersey, you may bet remotely from anywhere in the state, but in other states, mobile betting is allowed only if you are at a land-based sportsbook in person.
Online wagering holds the biggest potential in terms of real growth for each state's sports betting industry. While sports fans may be reluctant to go to a sportsbook in person and some 80% of all sports fans would much rather bet via an app or a website.
That is not at all surprising and with COVID-19 safety protocols and restrictions, more lawmakers are inclined to let go of the proviso for sports fans to be physically present in a sports betting lounge to place a bet.
However, sports bettors would still have to come to a sportsbook in person and register there before they can play remotely.
Online Wagering Is the Next Step in Sports Betting
The COVID-19 pandemic has had a devastating effect on the economy, livelihood and human lives. Yet, if there is one small silver lining that is the fact that it gave prominence to the online sports betting market.
Casinos and sportsbooks in Las Vegas and the entire country are now looking into the opportunity of enabling online wagering to boost healthy standards, facilitate online betting as a whole and far more importantly, secure an additional source of revenue for each jurisdiction given the current drop in revenues.