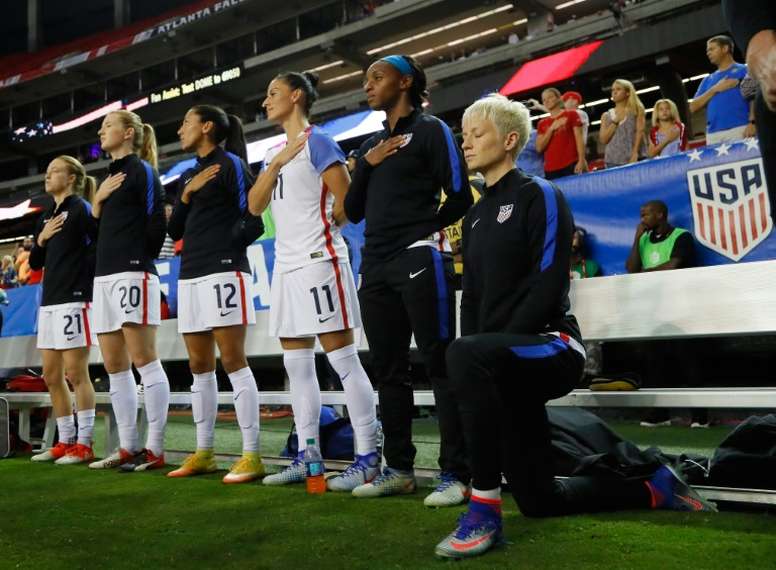 US Soccer requires players to stand for anthem - reports
The policy, reported by Fox Spors and ESPN, was approved last month by US Soccer's board of directors and revealed at the US Soccer Federation annual general meeting in Hawaii.
"All persons representing a federation national team shall stand respectfully during the playing of national anthems at any event in which the federation is represented," the policy reads.
The move came after Rapinoe kneeled during the US anthem before the Thailand match in protest at social inequality, a move in support of NFL quarterback Colin Kaepernick's kneeling protest over social and racial injustice.
Rapinoe had also kneeled during the US anthem with her club team, the Seattle Reign of the National Women's Soccer League, and was denied another chance to do so when the Washington Spirit played the anthem before either team had taken the field for the match.
Fox Sports reported that US Soccer president Sunil Gulati declared the measure had been "unanimously approved" and any punishments for a violation of the policy would be made on a case by case basis.