Unusual pastimes your favorite soccer players engage in

BeSoccer
4 months ago
128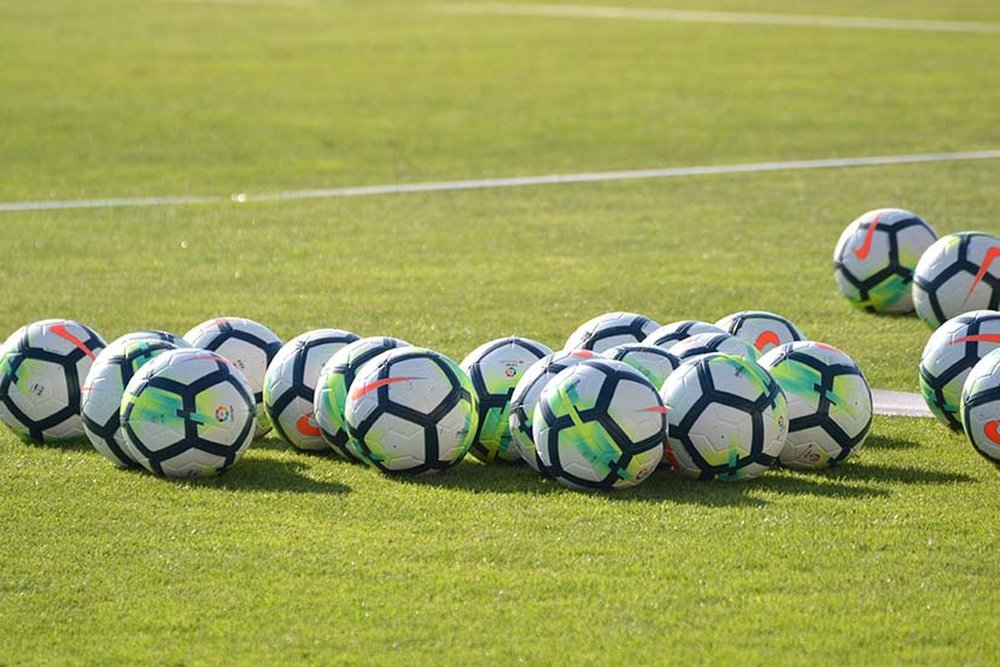 Some footballers have some rather interesting hobbies. BeSoccer
Some players also prefer to test their luck on games of chance or perhaps their skills and strategies in games such as poker, a game that's fast becoming popular with football stars. Some prefer playing in a land-based establishment while others prefer the privacy offered by online casinos. But then it's always the question of what is the best online casino for real money?
Then there's another group of soccer players that take a different path with their unusual hobbies and pastimes. From saving hens to keeping piranhas, these football stars have interesting ways of spending their free time. We take a look at 8 players with interesting pastime activities that you may never have heard of.
1. Cristiano Ronaldo
We start with arguably the best player of his generation. Portuguese talisman, Cristiano Ronaldo admitted to loving bingo whenever he has the time. The five-time FIFA Ballon d'Or winner said his first interaction with the game was when he received a bingo DVD as a Christmas gift. Cristiano added that the game is also responsible for improving his English.
2. Petr Cech
The former Chelsea legend is arguably the best goalkeeper to ever stand between the posts. Hailing from the Czech Republic, Petr Cech is a talented drummer. The legendary goalkeeper said he started drumming in 2010 and even said that this hoppy played a major role in improving his goalkeeping skills on the pitch.
According to Cech, drumming is a good exercise to improve hand-eye coordination. You can watch his videos on YouTube. He also recently started playing ice hockey and guess his position?
3. David Beckham
It's not surprising to find this former England midfielder on this list. Apart from bending sublime freekicks into the back post and dispatching defense-splitting passes, Beckham has had his hand in several activities after retiring.
The current owner of Inter Miami is especially known for his exquisite fashion taste and even has a successful brand. He also has footprints in charity as well as stints in Hollywood. You might know of all that but did you know Beckham is also a solid fencing player? Well, now you know. Beckham often puts his skills to the test with other stars including Tom Cruise and Will Smith.
4. Andrey Arshavin
The former Arsenal man was not only lovely to watch on the pitch, but Arshavin is also smart. Did you know he first enrolled in the university to study chemical technology? What changed his mind? Hot women in the fashion design industry.
The Russian footballer studied fashion design at university. It's not news that footballers would explore the fashion world. But it's Asrhavin's first-hand knowledge that allowed him to not only participate in fashion but also own a successful clothing line.
5. Matt Oakley
You probably know piranhas for their razor-sharp teeth. Not the type of fish you'd want to keep. But you're not Matt Oakley. The former Leicester midfielder has a significant collection of red-bellied piranha from South America.
According to the player, the normal fish people keep don't tickle his fancy. Instead, he wants something unique and the red-bellied piranha ticked this box. This type of fish is common in the white waters of the Amazon river.
6. Hal Robson-Kanu
The West Brom striker takes a different route from what other players do. Instead of playing bingo, PlayStation, or drumming, Kanu says he goes back to his London office to work until 9 pm. On what? Well, he works as a blockchain entrepreneur.
According to Kanu, blockchain allows users to communicate with others in a peer-to-peer style without an intermediary. Interesting hobby, don't you think? Especially after enduring a grueling training session on the pitch.
7. Joe Allen
Unusual is how we would describe the Welsh footballer's hobby. Joe Allen revealed that he and his wife save hens abandoned after meeting their commercial value. We bet you didn't even know saving hens was a thing until now, huh?
Allen even has names for his chicken. Giblets, Kate, Silkie Steve, Shine, Bruce, Holy, Shimmer, and Dora are just some of the hens the footballer has saved. Isn't this just incredible? Joe Allen was also on the cover of Chicken & Egg magazine to cap it all off. Yes! It's an actual magazine.
8. Axel Tuanzebe
If you're a Hungry Hippos fan, you'll be glad to know that you share the same hobby with Axel Tuanzebe. In fact, the player broke a world record while on a pre-season tour with Manchester United in July 2018.
Tuanzebe bagged the world record for the fastest time to clear a Hungry Hippos game in 17.36 seconds, beating other teammates.