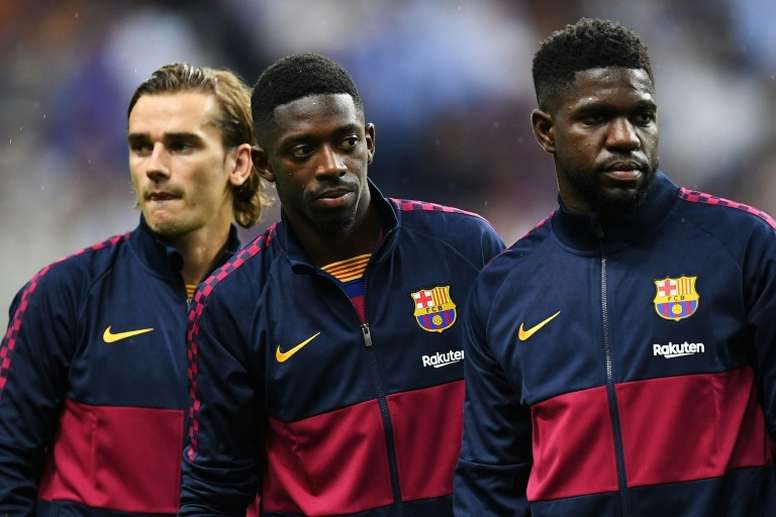 United's option goes up in smoke: Dembele only thinking about Barca
Dembele's situation is possibly one of the most difficult to predict out of all the Barcelona squad. The Frenchman is once again in trouble with Koeman after arriving late for training.
He has been strongly linked with Man Utd in recent days. However, Dembele is clear. According to 'Mundo Deportivo', the French striker wants to stay at Barcelona and persuade Koeman he deserves a place in the starting XI.
With Dembele's sale, which could be for 50 or 60 million euros. Barcelona would be reducing their wage bill in order to sign Memphis Depay, Koeman's main man for the number '9' position.
However, it will be difficult for the deal to be completed if Dembele refuses to sign for Man Utd, The Premier League side's interest seems to have waned as time has gone by: on Tuesday they denied that United are in the fight for the player.
The main target for Man U remains Jadon Sancho, but Borussia Dortmund are not going to let him go this summer. The Red Devils offered up to 100 million euros (80 plus 20 in variables), but the Germans turned it down.