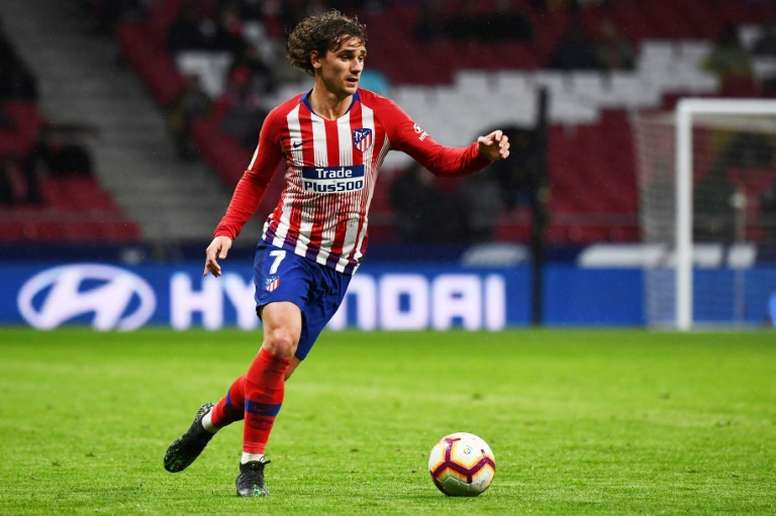 United give up on Sancho and target Griezmann
Manchester United are set to once again begin their interest in Antoine Griezmann. The English giants, who have been interested in Griezmann for many years before this, have reluctantly given up the chase of Sancho, as Dortmund are looking to build a quality team that can both win domestic and European trophies.
United were genuinely positive that they had a good chance of signing the young English winger but now after giving up have turned their attention to Griezmann who announced he would be departing Atletico Madrid in the summer. Many see Griezmann at Barcelona, but the Spanish champions are not as convinced that he will be a good addition and the rumours have turned to Griezmann going elsewhere.
Both PSG and Manchester City have ruled themselves out of a move for Griezmann, with both Guardiola and Tuchel not having a place in their squad for Griezmann. Barça, PSG and City seemed like the three logical teams to spend the big money on Griezmann with inter city moves between Madrid sides extremely rare.
Another important thing to think about is that the new release clause doesn't come into play until the 1st July, meaning that until then, should a team sign the Frenchman, he will need to be bought for 200 million euros. And it is now seemingly United who are planning on spending the 120 million to bring Griezmann in as soon as the 1st July comes around.
The only disadvantage that United may find in trying to bring Griezmann in is the obvious lack of Champions League football, but with teammate and friend Paul Pogba at United that may be enough to sign Griezmann.