United-Barcelona: the road to Madrid continues in Manchester
The 'Azulgrana' as they are known, will face the team that upset PSG in the last 16. Pogba, Lukaku, Rashford and company will be the main threat against the only Spanish team left in the Champions League. The first leg will be played on 10th April and the return six days later. The winner will face Liverpool or Porto in the semi-final in search of booking their place in the Madrid final.
It was the last pairing drawn and one of which most neutrals will be interested in. Although Manchester United could be considered as one of the weaker teams in the draw (compared with the likes of Juventus, Manchester City or Liverpool), it is true that Man Utd's qualification to the last eight was almost the biggest achievement out of all of them.
Littered with injury problems, the 'Red Devils' defeated PSG in a historic knockout tie. After going down 0-2 at home, Solskjaer's team, which is a different team since Mourinho was sacked, turned the tie around at the Parc des Princes with a 1-3 victory.
Barcelona, on the other hand, had to suffer a lot less to reach this stage. Despite drawing 0-0 in a stop-start and goalless game, they thrashed Lyon back at the Camp Nou with a thumping 5-1 scoreline in another Leo Messi exhibition. The Argentine is Barcelona's main man especially in this European competition.
Previous high profile encounters
In the last 11 years, Barcelona and United have met on four occasions and they were always in matches of great importance. In the 2007/08 season, both sides met in a semi-final which the English side won 1-0 on aggregate thanks to a goal by Paul Scholes.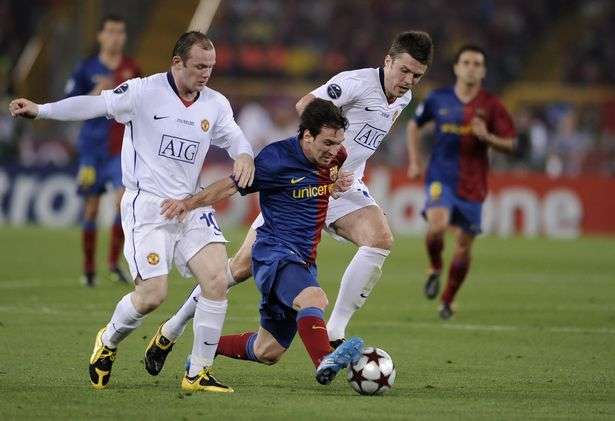 The two most recent encounters date back to 2009 and 2011 and both were in finals... with a similiar result. Barcelona won on both occasions by a two goal margin (2-0 in 2009 and 3-1 in 2011) to add two more Champions Leagues to their trophy cabinet.
Curiously, Barcelona's ball was drawn first, but it was determined that the Spanish side should play the second game at home because Man City, who came out in the third tie, was also down to play the second leg in Manchester. UEFA had warned in the build-up that for security reasons, the two Manchester sides could not be at home in the second week and as United finished lower in the Premier League table last season than their cross-city rivals, the tie was reversed.