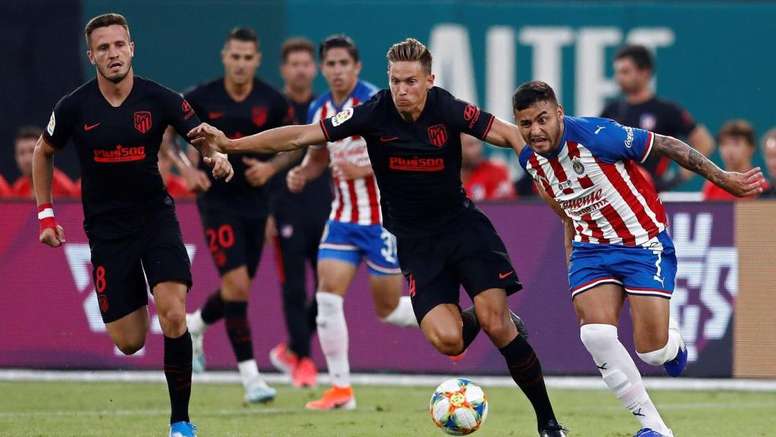 United ask for one of Simeone's midfielder's on loan
The Red Devils want to strengthen their midfield before the market closes. And they think that Marcos Llorente has everything the club needs.
Marcel Bout, United's chief scout, the source states, was the one who put the option of Marcos Llorente on the table.
Ole-Gunnar Solskjaer, Red Devils coach, did not take much to be convinced and followed the Atletico player closely. His idea is to ask them for a possible loan.
United will try to use Marcos Llorente's lack of minutes this season as a bribe. So far this season he has only played 15 games, only starting in three of them.
The Red Devils will offer him a starting role. At Atletico, however, they don't seem to be ready to discuss his exit. Betis recently became interesting in loaning him and could end up being the Madrid team's favourite.