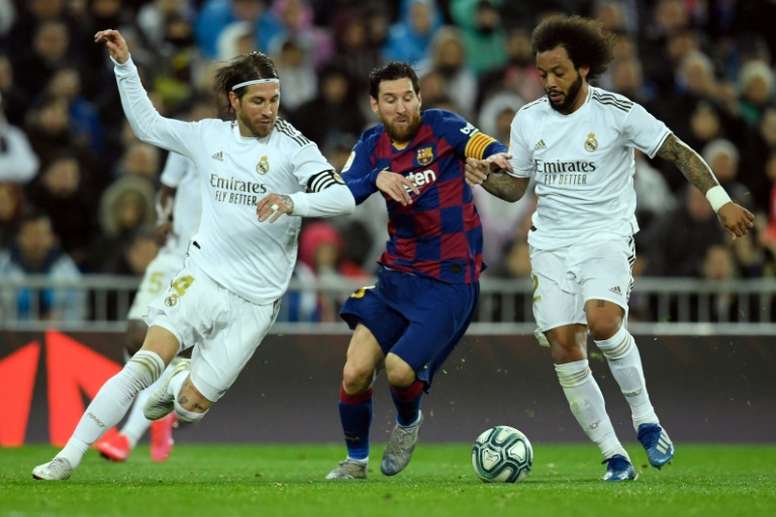 UEFA precedence that would make Barcelona and Liverpool champions
UEFA faces difficult times that will begin to clear up on Tuesday, when it announces after meeting with the federations the measures to be taken for the future.
On the one hand, it is almost certain that EURO 2020 will be postponed to 2021. It is the best solution, despite bizarre ideas like that of Russia, which offered to host the tournament this year.
The fact of helping the clubs, which will have multimillion-dollar losses that could jeopardise their short-term future, will weigh more than the rest of the alternatives. If the Euros are delayed, it is likely that, when everything improves after the COVID-19 crisis, the national leagues and cups can conclude with relative normality.
However, there is also the possibility that it will be decided to end the championships early, even in the event that the Euros are finally played in 2021.
In this way, UEFA could continue with the precedence set in 1999, in which NATO's bombing of Yugoslavia forced the early end to the Yugoslavian league.
In that year, UEFA, then led by Lennart Johansson, decided to declare Partizan Belgrade champions who were just 2 points above Obilic.
Said decision would clash head-on with the Spanish regulations, as this ensures that the final table must be decided between LaLiga and the Federation and that, in case of disagreement, the president of the Federation will decide, 'AS' recalls.
In the event that UEFA had maximum authority to finally decide the champion, Barcelona, Juventus and Liverpool, among others, they would add a new title to their record. It would then only be necessary to decide which teams go up and which go down in the different leagues.
Pararally, Barca, Juve, and Liverpool could also smile if they look at what happened in Chile a few months ago. The last championship couldn't end because of serious social revolts in the country and the Chilean FA to declare the team that was top at that moment the winner: Universidad Católica.
At that time, however, the team were comfortablly top as they were 13 points clear of Colo Colo with 6 matches left and just 18 points to play for. For the teams in the relegation zone, a relief, as there was no relegation.