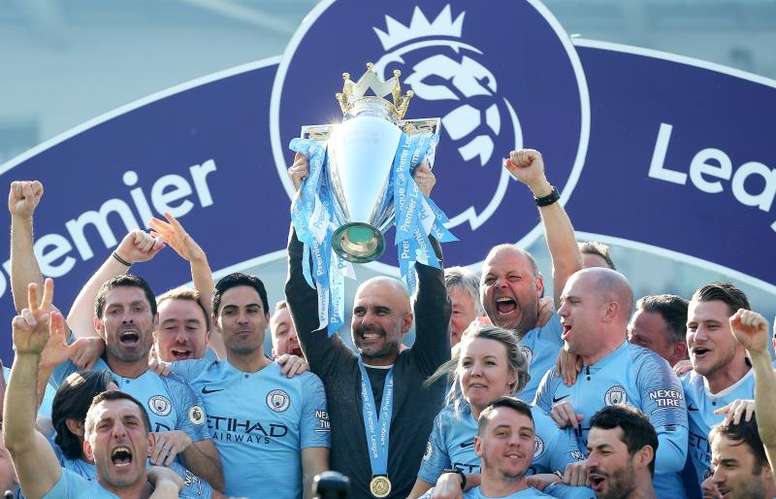 UEFA could ban City from the Champions League
For all their domestic domination in recent years, European success is the one thing that still eludes oil-rich Manchester City. And, if a recent report by the 'New York Times' is to be believed, Pep Guardiola's side may have to wait yet another season to taste victory on Europe's biggest stage.
This is because an ongoing investigation by UEFA into City's spending habits is reportedly likely to find that the Manchester club have misled authorities about their finances.
Many of the allegations regarding City's financial wrongdoings were brought to light by the so called 'Football Leaks' files earlier this year, and are said to include emails and private club documents that show the club's attempts to "circumvent UEFA's financial fair-play regulations by masking cash infusions from a United Arab Emirates state-backed investment company through inflated sponsorship agreements with entities including the U.A.E.'s national airline, Etihad", according to the report today in the American media.
Members of UEFA's financial control board will now meet to discuss what punishment the club should face if they are found guilty of breaking the Financial Fair Play (FFP) rules that came into effect in 2011 but have often been ridiculed for their seemingly minimal impact on clubs' spending in recent years.
UEFA would face a race against time to implement a potential ban for next season's Champions League, however, as qualification games for the competition start in June, meaning they would have to issue any such punishment before then for it to come into effect for the upcoming campaign.
Manchester City, who secured their fourth league title in eight years on Sunday, are yet to comment on the reports.