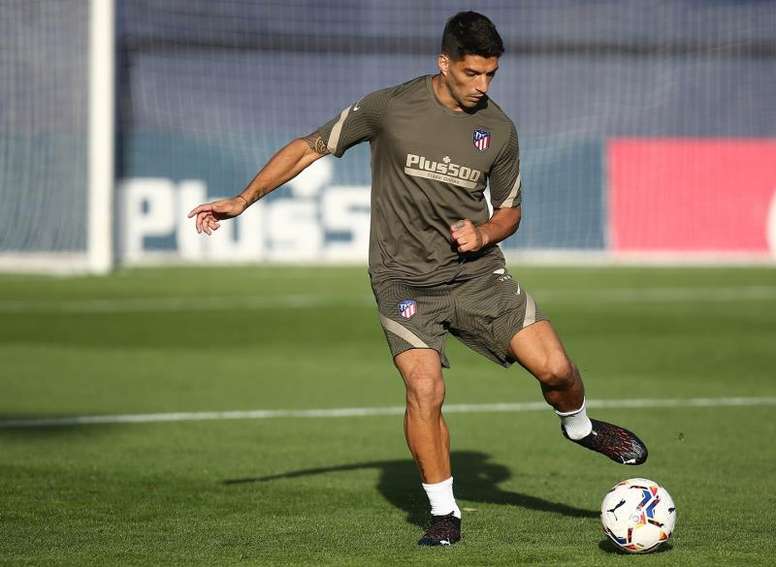 Two training sessions and he's playing: Suárez arrives prepared
What is happening with Luis Suárez will be like arriving and playing his first match. With a player like him, there is no time to lose, and Diego Pablo Simeone knows that. He was quick to answer questions about his condition at the press conference.
The Argentinean coach is going to call him up because he is convinced that Luis Suárez has arrived with desire, enthusiasm, and in good physical shape since he has worked hard with Barcelona until his departure and throughout the summer.
That's why the Uruguayan only needed two training sessions, although not the most demanding, to enter the squad, as confirmed by Simeone in the press conference. The newspaper 'Marca' reports that Suárez trained like normal and integrated well into the team this Saturday.
Moreover, the Uruguayan already has fans going crazy, as a good group of Atlético supporters went to Cerro del Espino to try to watch the first actions of the Uruguayan with Atlético.
"Yesterday was a long and busy day. He ended up training very well and he looks enthusiastic. Suárez will be called up," said Simeone.
September 25, 2020