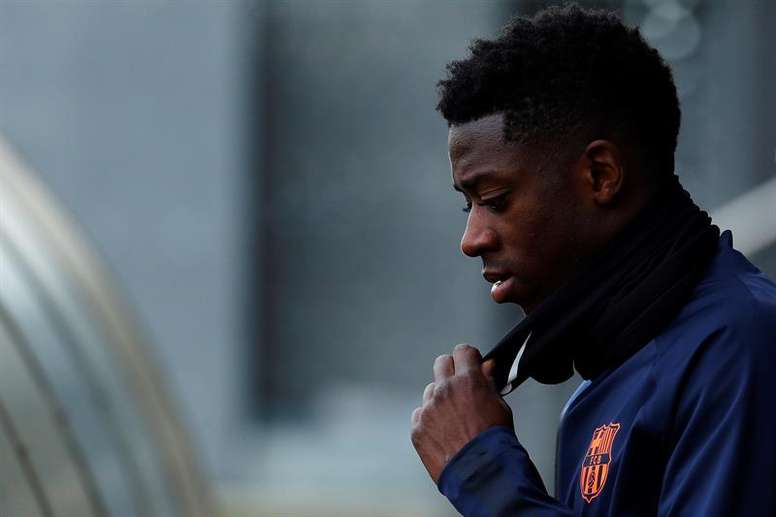 Two Premier League suitors emerge in Dembele race
Dembele failed to perform to his best during his maiden season in Catalonia last term, with injuries hampering his attempts to do himself justice.
That naturally led to rumours of a departure this summer, though Ernesto Valverde was quick to point out that Barcelona paid £96m up fron for the 20-year-old and they would not be giving up on him that easily.
Nevertheless, the 'Daily Mail' claims that Barca are open to a sale this summer as it would give them the necessary funds to pursue Manchester United midfielder Paul Pogba.
Dembele is believed to have been perturbed by the signing of Brazilian starlet Malcom, who plays in almost the exact same position as the World Cup winner and is seeking assurances over his future before sitting down to consider his options.
A move to Arsenal has been mooted, with Dembele understood to have a good relationship with Pierre-Emerick aubameyang and Alexandre Lacazette, but that switch would be reliant on Unai Emery convincing the board to sanction a club-record deal.
Meanwhile, Spanish publication 'Mundo Deportivo' claims that Manchester United are keen on Dembele as they look to strengthen their squad.
The lack of additions so far this summer is thought to have deeply frustrated Jose Mourinho, with the France international now seen as a candidate to replace compatriot Anthony Martial at the club and provide an injection of flair in the attacking third.
United's interest could open the door for Barcelona to use Dembele as a makeweight in their pursuit of Pogba, though is remains to be seen if United would entertain such a bid.