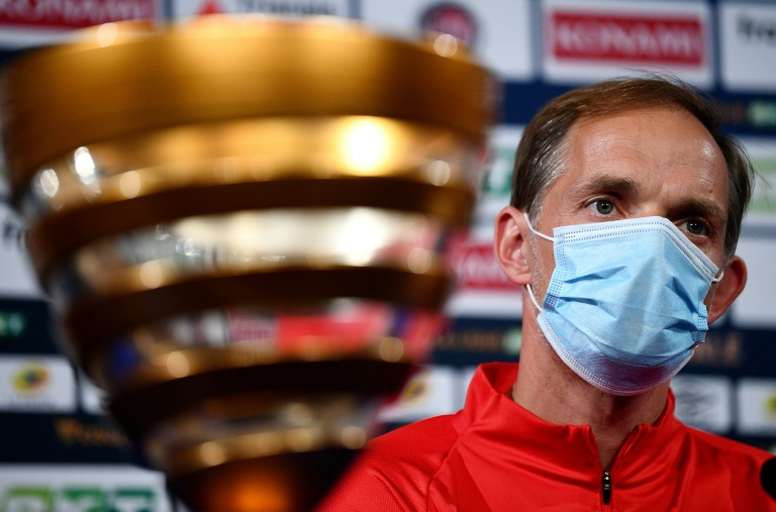 Tuchel loses cool with journalist: "You always look for negative things"
After PSG's win on penalties, Thomas Tuchel's men lifted another trophy: the French League Cup. The Ligue 1 champions also won the French Cup thanks to Neymar's goal versus St Etienne.
It has been the perfect season for PSG who have won absolutely everything. Tuchel was very happy with that as he showed in the post match press conference.
Therefore, when a journalist asked about the lack of goals from his side in the last two matches, Tuchel was not very happy."You're always looking for the negative side of things. 99% of the things are postive, but you're hear looking for the 1% of things which are not."
The coach was fuming and continued his response. "So what? So what? Yeah, we're laways lucky" It's that, it's not because of quality, just luck..."
"Do you remember the Liverpool score in Barcelona? Then they won the Champions League. Tell me a team who've scored five goals in every game. That's not possible. You're looking for a problem which doesn't exist because PSG have won the final and I'm not going to look for an excuse when we've scored 100 goals," Tuchel added.