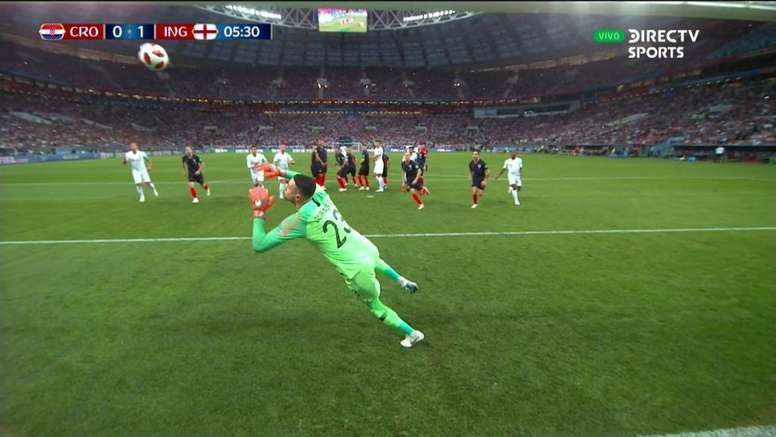 Trippier put England in the lead against Croatia with a free-kick
England fans and players alike were nervous before the game against Croatia in Moscow, as the time lined up for their first World Cup semi-final in 52 years.
The 'Three Lions' had made a bright start to the game, looking to take the game to their opposition, and won a freekick on the edge of the Croatian box.
Ashley Young and Kieran Trippier lined up in behind the ball, as they looked intently towards Daniel Subasic's goal.
It was the Tottenham full-back who stepped up to take the kick, and bent the ball in to the top right-hand corner of the goal as the Croatian keeper couldn't get a hand to the ball.
The England players went wild as they celebrated their first goal in a World Cup semi-final since Gary Lineker's strike in 1990.
July 11, 2018