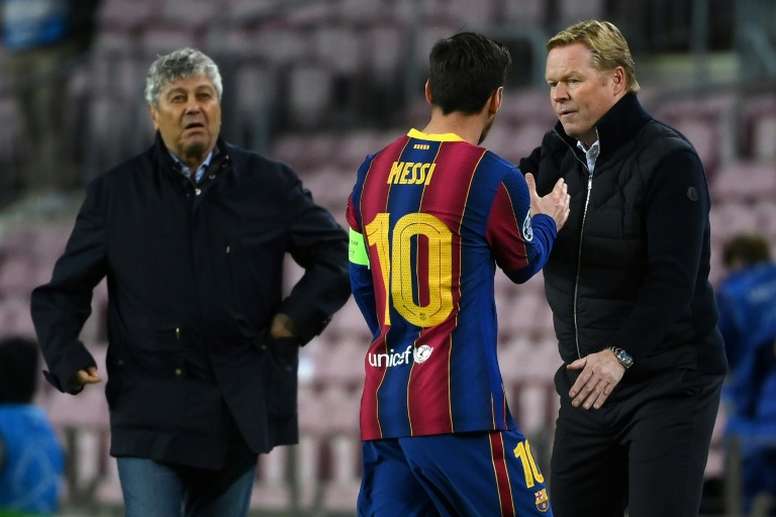 Trincao sees Messi at Barcelona for a long time
Despite the financial situation being the most concerning immediate topic at FC Barcelona, the future of Leo Messi continues to hog many reports and the rumours of a possible exit are being strongly linked again.
After his attempt to escape in the summer market, the Argentine star and his current malaise at the club is once again in the spotlight after his statements when asked about the criticism levelled at him by Antoine Griezmann's uncle.
The rumours note that Leo Messi could leave the Catalan side in January and move to Manchester City, although many at the club think that Leo will even remain at Barca next season.
That is what Francisco Trincao thinks, for example, who stuck his neck out when asked about the future of his teammate, who he sees delighting at the Camp Nou and the Barca fans for a long time.
"I see Leo calmly. He is always eager to train. I think we will enjoy Leo here much longer", the young Portuguese footballer assured in an interview with 'Mundo Deportivo'.
Furthermore, Trincao wanted to underline a quality that both Leo and his compatriot Cristiano Ronaldo have and makes them be so big. "They always want to win. It's the best thing they have. They are great leaders and help their teammates to try to win as much as possible", he ended.