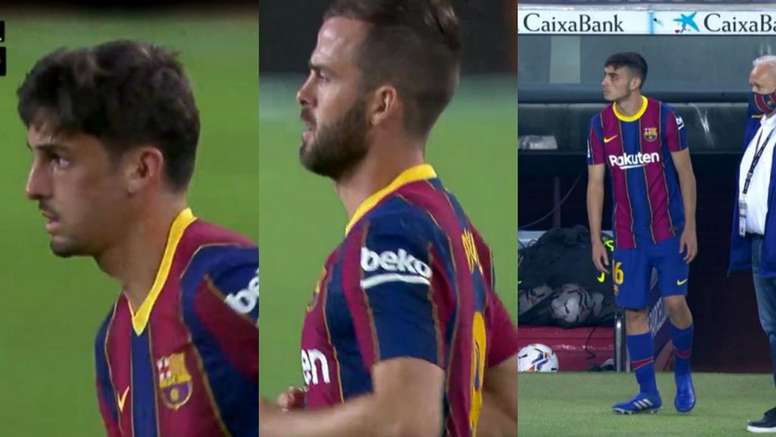 Trincao, Pjanic, and Pedri: calm and promising debuts
Calm debuts, promising debuts. Trincao, Pjanic, and Pedri, three of the Barcelona signings that are called to shine this season, made their official debuts for Barcelona in the match against Villarreal. They had a few moments of protagonism.
The Canarian was the first to enter, He did so in the 69th minute for Coutinho. He had a shot that the defence blocked and little more. He moved well, linked up with his teammates and accumulated some minutes that will be vital in the step forward he might take.
The Portuguese was on the brink of scoring. He had a good chance against Asenjo that the goalkeeper solved- in fact, he was the best player in the Villarreal side in the second-half- so that Messi, in the second instance, was not able to beat him either despite having a one-on-one.
The Bosnian had a free-kick. He showed leadership and that the dressing room already has respect for him, as he assumed the reasonability of the chance in the 91st minute that would have been Barcelona's fifth had it gone in. He didn't score: the ball went over the bar.