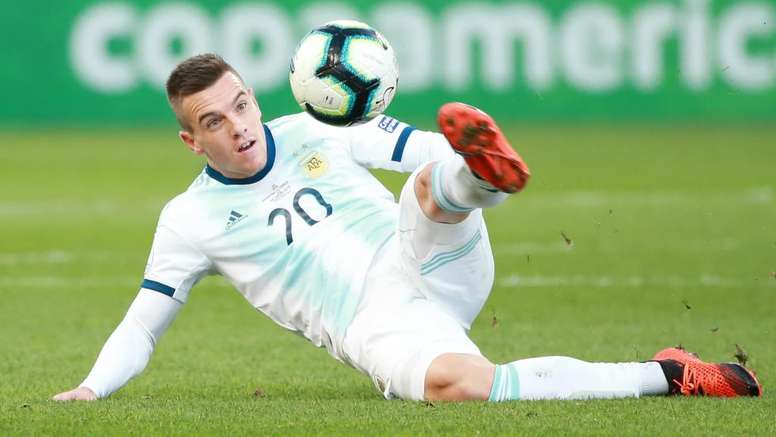 Tottenham midfielder Lo Celso out until end of October
Tottenham Hotspur midfielder Giovani Lo Celso has been ruled out until late October after suffering a hip injury on international duty.
A Spurs statement read: "Giovani Lo Celso has returned early to Hotspur Way after being withdrawn from the Argentina squad due to a hip injury".
"The attacking midfielder sustained the injury during his national team's match against Chile. He will now undergo a period of rehabilitation and is expected to return to training with the first team towards the end of October."
Spurs were worried that Lo Celso had suffered a serious injury whilst playing for Argentina on international duty.
Lo Celso had to leave international duty early after suffering a blow to his left groin in Argentina's 0-0 draw against Chile, on Thursday, however, he had insisted after the game that his hip injury "was not something to worry about".
Lo Celso joined Spurs on deadline day on an initial season-long loan from Real Betis and Spurs manager Mauricio Pochettino has been gradually introducing him to the demands of Premier League football, giving him minutes from the bench in the last three matches.
The injury is a frustrating setback for the midfielder and the club, particularly as their other summer signings have also been sidelined.
September 10, 2019