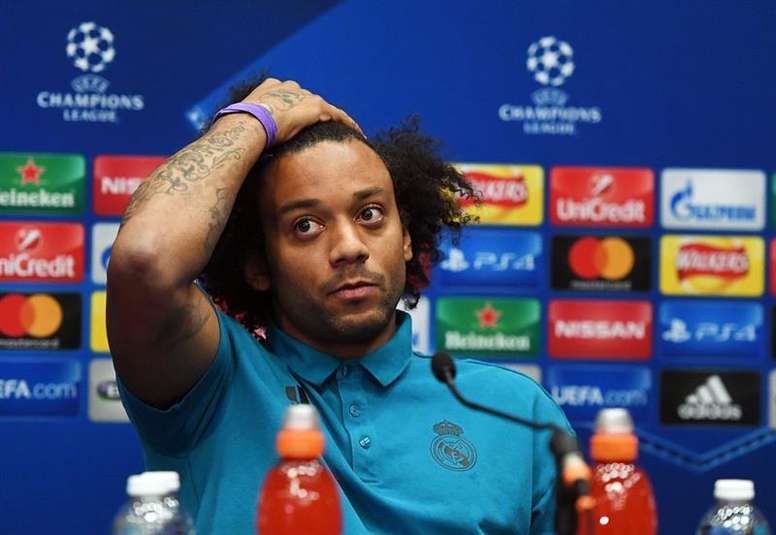 'To focus solely on Neymar or the 'MCN' would be a mistake'
"It would be an error to only think about Neymar, the collective is more important, we know what we have to do, but we're not just thinking about Neymar," the Brazilian defender told the press.
The full-back was also quick to assure those listening in that Real had a game plan in mind for the game which could define their season. "We know what we have to do, we've had time to prepare. It's a very difficult game, the first knockout match. We're not thinking only about Neymar nor nor about just three PSG players, we're thinking about PSG as a whole," he explained.
With LaLiga looking impossible and having already been knocked out the the Copa del Rey, Marcelo underlined the importance of the Champions League to 'Los Blancos,' saying: "We feel very motivated, we know what winning this competition feels like, winning each game, that motivates us hugely. I've won a lot of trophies at Real Madrid, but I'm still motivated to win more, that will help us fight to win the game and defend our title."
The Brazilian continue in the same vein, shaking off criticism from elsewhere: "We don't have to prove anything to anyone, we know what we can do and what we're capable of , it's a really nice game that everyone wants to play in. What people say doesn't affect us, just as when they talk us up we do not get big-headed."
Despite the incresed pressure on Real boss Zinedine Zidane, Marcelo had nothing but praise for his coach, saying: "I've spoken about the manager plenty of times, for me he's very approachable person who has helped us massively and continues to do so. He's a great coach, It's true that the current situation isn't what we had hoped for but he'll turn things around. He's very patient, he believes in his work and we believe in him and his work."
Furthermore, Marcelo didn't want to compare this game with the Barca-PSG clash from last year. "I don't think it has an impact, every game is different and every season even more so. I don't think they'll have it in their minds and we certainly don't either. We're going to take on a difficult game, but we don't think they're thinking about that game," he explained.
When asked about the possibility of PSG star Neymar making a switch to the Bernabeu, Marcelo said: "I didn't say that he would play for Real, I said that he could play for Real one day. I've exchanged messages with him but we didn't talk about football. The Real Madrid faithful likes good footballers and Neymar is a world star than any fanbase would want to have," he explained, in reference to an interview he gave recently.