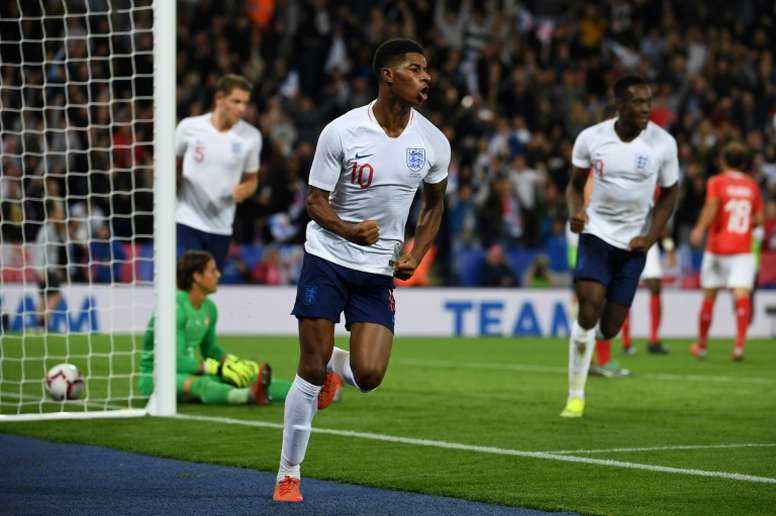 'Three Lions' back to winning ways
No fewer than eight changes were made to the England team that took on Spain on Saturday night, with the additions of Fabian Delph, Jack Butland, James Tarkowski and Ruben Loftus-Cheek the most notable.
England were on the back of three straight defeats before the match kicked off - the 'Three Lions' have never lost four in a row before. Tradition stayed the same as England were able to get themselves back to winning ways.
Switzerland started the brighter of the two sides, with a defensive mix-up between Jack Butland and Harry Maguire seeing Shaqiri go through, but the Liverpool man could only find the wrong side of the post.
Eric Dier responded with a header from a free-kick, but his effort also drifted wide of Yann Sommer's goal. Two free-kicks from Marcus Rashford and Trent Alexander-Arnold respectively were unable to beat the Borussia Monchengladbach No.1.
Perhaps the best chance of the first 45 minutes fell to Ricardo Rodriguez, whose low cross almost crawled in at Jack Butland's far post. Boss Gareth Southgate did not look pleased with what he had seen from the World Cup semi-finalists.
England's outlook on the game seemed to change from the outset of the second-half, with the team looking increasingly clinical with their passing and sharper when in possession.
54 minutes on the clock, and Southgate's team-talk was clearly rewarded. A corner, taken by Danny Rose, looped over the waiting players in the box, but was picked up by Liverpool's Trent Alexander-Arnold on the right-hand side of the area. Lofting a cross into the box, Swiss defenders failed to pick up Rashford, running in behind at the far post. Keeping his volleyed effort low, the youngster finished clinically past Yann Sommer in the Switzerland goal.
Switzerland, managed by Vladimir Petkovic, had several chances in the last half-hour to level the scoring, and if it weren't for an exceptional block from Manchester City's John Stones, Shaqiri would have made the outcome a different story.
Ajeti also came close in the last minute after outstrengthening Stones, but could not keep his near-post effort down.
England's men will return to their respective clubs now that the international break is over, with Premier League action returning on Saturday.
11 de septiembre de 2018